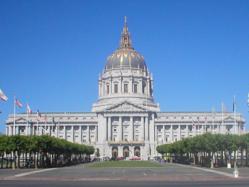 However, harsh attitudes and prejudices still exist today; the effects of which are evident daily within our own backyards.
San Francisco, CA (PRWEB) October 16, 2012
Law Office of Smith Patten, San Francisco. Web Site: smithpatten.com
A group of six Asian Americans including three Chinese Americans, one Japanese American, one Asian Indian female, and one Asian Pacific Islander female from San Francisco Juvenile Probation Department jointly filed a lawsuit against the City and County of San Francisco for alleged Civil Rights violations involving discrimination, harassment, intimidation, and retaliation based upon their race and ethnicity. According to court document: The causes of action include, but are not limited to, alleged supervisor demanding sexual favors in exchange for job security or promotional opportunities from Asian female employees, alleged commanding Asian employees to clean up human feces, outside their job description and in contravention of corporate policy, rather than using existing and available trained janitorial waste technicians, alleged retaliation against Asian whistleblowers complaining of racial discrimination, alleged filing wrongful and/or false allegations against many Asian American employees making them essentially unqualified to be promoted or advanced within their employment positions, being stigmatized in the work force, etc. [Source: U.S. District Court, Northern California (SF-Oakland) #CV08-04702 (10/10/2008); Ninth Circuit Court #12-16349 (6/12/2012)]
JusticeForAsianAmerican.org, a civil action support network for Asian Americans seeks donation support to help end alleged Asian American discrimination in the US.
How to support the group of six: The above mentioned Asian American employees are seeking public support for their on-going legal expenses of an appeal in the U.S. Ninth District Circuit Court via a "Raise A Dollar Campaign." This can be done by Donating a Dollar and/or sharing this info with all your friends of the above news through JusticeForAsianAmerican.org.