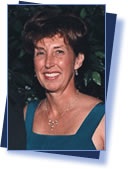 "She's the real deal!"
Michael Harrison
Talkers Magazine

"Her ability to perform a group healing, in person, or over the air is documented as "one of the best."
Bethesda, MD (PRWEB) October 30, 2012
Internationally recognized natural-born healer, Kathleen Milner joins the staff of ElectroSlim on November 4, from 1:00pm to 6:00pm at 4900 Auburn Avenue, Suite 100, Bethesda, MD (former Musickids space).
On a donations-only basis, Kathleen will do group and individual healings and readings for those who attend.
Kathleen is able to call in God's Saints and Angels and other higher energies who through her, help to cleanse, clear and heal negative patterns and energies of the person she is working on. People often experience emotional healing for anger, sadness, and depression. Kathleen helps people get to the root of the issues behind weight gain and personal struggles in one or two sessions--not years of therapy or with the use of drugs.
Her website has a remarkable video of Kathleen doing real healings that God's Angels facilitated through her in Amsterdam in June 2012.
All participants are encouraged to RSVP prior the the November event at 301-654-1490.
Kathleen Milner is an internationally recognized and natural-born healer & psychic. She is the author of 5 books and founder of Tera Mai, a worldwide, trademarked Universal Healing System.