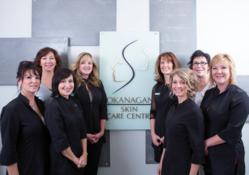 (PRWEB) November 22, 2012
The Okanagan Skin Care Center has been in its new location since the summer time (2012), and with the new location came almost twice the space in which to accommodate clients in a more private and pristine environment.
Along with the newly renovated and updated clinic came the addition of a new 3D imaging system called the VISIA. This noninvasive imaging system helps the Registered Nurses to analyze the skin, both at the superficial level as well as deeper into the dermal layer.
Among many things , the VISIA has assisted in identifying sun damage at the deeper level. This has been noted in many of the clients who have grown up with a history of very little to no sun protection as a child and through the teen years.
This level of sun damage is not always visible on the skin, but it is there waiting to pop up!
Photodynamic therapy is a procedure designed for the treatment of sun damage, precancerous lesions (called Actinic Keratosis or AK's), and stubborn acne.
ALA/Blu-U treatment involves the application of 5-aminolevulinic acid (ALA or Levulan) which is a clear solution that is applied to the skin by the Registered Nurse. The acid is left on the skin for a period of time determined by the RN, generally about an hour. After this time, the Levulan is activated by a light source; usually Blue light and or a Laser. Once the acid is activated, it targets cells that are rapidly multiplying and increases the rate of cellular turnover, thereby accelerating exfoliation of the cells up and off the skin, helping to reduce the amount of damaged cells in the dermal layer.
This results in a smoother, healthier, brighter skin.
Levulan treatment inhibits acne by decreasing excessive oil production in the skin, unclogging pores and destroying bacteria in the skin. The result of ALA/Blu-U for Kelowna acne treatment is decreased severity and frequency of breakouts, with faster clearance and less scarring.
Usually more than one treatment is required for the treatment of actinic keratosis or acne, and these are generally spaced 3-4 weeks apart for best results.
Levulan Blu-U treatments are often covered by Extended Health benefits, so it is prudent to contact your insurance company prior to commencing treatment, to check eligibility for full or partial coverage.
The Okanagan Skin Care Centre (OSCC) is affiliated with the Okanagan's only Plastic Surgeons. The Registered Nurses at the OSCC are members of the American Society of Plastic Surgical Skin Care Specialists. The staff at the OSCC have years of experience and have been serving Kelowna and surrounding areas since 1998.