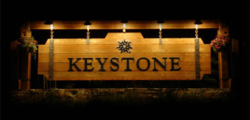 We're celebrating another fantastic winter ski season at Keystone Resort, and we've answered with all new pricing for our loyal Keystone renters
Keystone, CO (PRWEB) March 20, 2012
Gondola Resorts, one of the fastest growing vacation rental companies in Colorado, announced today discounts of up to 50% on its inventory of vacation rental condos, homes and town homes during its popular 2012 spring skiing period. The rental discounts apply to over one-hundred rentals starting at $99 per day — the same price that most motels charge in the area.
"We're celebrating another fantastic winter ski season at Keystone Resort, and we've answered with all new pricing for our loyal Keystone renters. No day is so bad that it can't be fixed by a showering of snow, great customer service and at a great value", says Gondola Resorts CEO, Gino Malara.
And to encourage customers to return to Keystone, Gondola Resorts is offering the promotion through April 30, or 22-days following Keystone's last ski day.
"Our customers are seeking a better value, and we've answered with new pricing and the flexibility of 2-day rentals," Malara said.
Keystone spring vacation deals include the following:

The Timbers1-bedroom ski-in ski-out luxury condo………....…...$99 per night
The Springs1-bedroom condo just 100 yards to Gondola………..….$119 per night
Red Hawk Lodge, 2-bedroom condo just 150 yards to Gondola......….........$139 per night
Tenderfoot Lodge, 3-bedroom condo within 300 yards of slopes…...................$149 per night
Lakeside Village 4-bedroom town home, free shuttle to slopes..…...........…$159 per night
About Gondola Resorts
Gondola Resorts offers a collection of vacation rental homes and condos that expands to three states - Colorado, Utah and Florida. With over 750 individual properties, and a portfolio including 10 resort destinations, it's one of the fastest growing Colorado companies from 2010-12. Gondola Resorts is based in Denver, Colorado with partnership operations in Aspen, Breckenridge, Copper Mountain, Canyons, Deer Valley, Dillon, Frisco, Keystone, Orlando, Steamboat Springs, Silverthorne, and Telluride. For more information, see gondolaresorts.com.