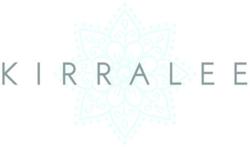 For me photography is more than just capturing an image. It is an art form that allows me to look through a lens and see the history and emotions that tie two people together.
Melbourne, AU (PRWEB) December 28, 2012
Kirralee Ashworth, one of the top Australian wedding photographers today, has just announced a new offer for couples who are planning to tie the knot in the upcoming year: a special half-price discount on engagement portrait sessions originally valued at $650. This offer will run for a limited time only, and is available to all couples in Australia and abroad who will book wedding photography services with Ms Ashworth before March 31, 2013.
Ms Ashworth states that this offer is her little gift to future couples — a way of saying thanks for the support she has received as an artist. She shares that by welcoming her to capture and share in their special moments, these people have helped her pursue her passion for photography and also enabled her to continuously polish and improve her craft. Ms Ashworth hopes that her services can help couples across the world preserve memories of one of a very important event in their lives.
"I love what I do as a Melbourne wedding photographer," Ms Ashworth exclaims. "And I hope that that passion comes through in every photo I take," she adds.
Ms Ashworth, who graduated from the Royal Melbourne Institute of Technology with a degree in Photography in 2005, describes her style as a combination of traditional and reportage-style photography. She still takes traditional photos, such as pictures of the bride and groom's accessories and portraits of the wedding entourage, but does so without using contrived or uncomfortably formal poses. This minimal intervention on her part allows her to capture the spontaneous and genuine moments that reflect the emotions of the event.
"My photography style is very unobtrusive and natural. I strive to creatively document the true essence of your special day. To me all those small moments that go past in a flash are priceless — the laugh, the tear, the nervous smile — and these are the ones that you will look back to in years to come with joy."
Ms Ashworth's work has also been featured in a number of wedding blogs and websites such as Pen and Paper Weddings, Polka Dot Bride, One Stylish Bride, The Ethereal Bride and 100 Layer Cake. However, she shares that the fulfilment she gains from her job stems not only from the recognition she receives for her work, but also from being part of and standing witness to the love of many couples.
"For me photography is more than just capturing an image. It is an art form that allows me to look through a lens and see the history and emotions that tie two people together," she states.
Ms Ashworth recognises the different requirements for wedding photography Melbourne that international clients have and she strives to tailor her services to accommodate these. "Every couple is different; therefore every wedding day is unique. My job is to seek out the hidden gems and get them on camera. I love getting to know all of my clients so that I can create images that truly reflect their character. I want the process to be enjoyable for everyone, and encourage a sharing of ideas between bride and groom and myself," she explains.
Couples who are interested in Ms Ashworth's special limited offer can view her portfolio and get more information on wedding photography packages by visiting her website at http://kirraleeblog.com/.