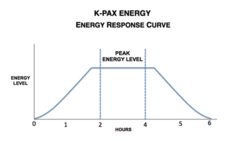 50% of all doctor visits include a complaint of fatigue.
(PRWEB) March 28, 2012
In a country where over 1 million people suffer from Chronic Fatigue Syndrome, more and more people are looking for ways to keep alert during the day. Many people turn to caffeine and high sugar energy drinks. According to drugs.com, too much caffeine can cause dizziness, irritability, nausea, chest pain, and insomnia.
Jon D. Kaiser, M.D. a researcher in the treatment of Chronic Fatigue Syndrome and a member of the University of California Medical School Clinical Faculty, has developed a healthier caffeine substitute that is safer and less expensive than high dose caffeine, sugar-laden energy drinks and shots currently being consumed by millions by American consumers.
Dr. Kaiser's breakthrough is based on over twenty-five years of experience treating immune disorders dating back to the beginning of the AIDS epidemic in San Francisco and continues to the present with his treatment of people with Chronic Fatigue Syndrome.
Dr. Kaiser has discovered a combination of antioxidants and amino acids that significantly boosts energy and enhances brain alertness utilizing a tiny amount of caffeine as a catalyst, instead of relying on large doses of sugar and caffeine as the primary ingredients.
Not only does this breakthrough avoid the agitation and crash that are commonly associated with currently available energy drinks and shots, Dr. Kaiser's formula contains no sugar or artificial ingredients.
Taken as convenient tablets, Dr. Kaiser has also succeeded in lowering the cost of this method of healthfully boosting energy to just $1 - $2 per dose instead of the more common $3 - $4 per dose. Working in conjunction with K-PAX Pharmaceuticals of Mill Valley, California, this new product is called K-PAX ENERGY. Learn more at http://www.KPAXENERGY.com
**US CDC - Centers for Disease Control
*** Progress in Clinical and Biological Research
***Drugs.com