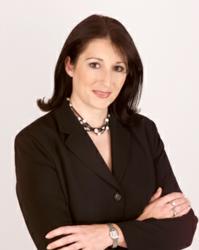 We are 100% committed to providing an Executive Outplacement service that achieves tangible results.
Sydney (PRWeb) (PRWEB) September 07, 2012
According to the Australian Bureau of Statistics, seasonally adjusted, the number of people unemployed increased by 7,200 people to 631,300 in June 2012. To members of this demographic who lost their jobs due to retrenchments, an employer's downsizing, or merger activities, leading Executive Search and Talent Management Consultant Kylie Hammond offers her Exclusive Outplacement Services designed specifically to assist executive employees in becoming effectively re-engaged in the employment market. With some employers failing to offer their own outplacement services to help facilitate the transition of their former employees, individuals can benefit from excellent practical advice, psychological support, and high calibre recruitment services provided by experts like Kylie Hammond.
Kylie Hammond's Executive Outplacement Program delivers one-on-one executive career coaching and mentoring to help individuals who were previously employed at a management or senior management level to move forward in their career and successfully secure a new executive position. The program can also help clients source new senior roles or entrepreneurial ventures. With effective mentoring and networking strategies, and a variety of recruitment support services, this full-service program has a proven success rate of helping executives find new employment within 90 days of the initial engagement.
"We are 100% committed to providing an Executive Outplacement service that achieves tangible results," says Kylie Hammond. "We offer highly specialised, individual, executive and group outplacement programs delivered by experienced Executive Search Consultants and leading Executive Career Coaches."
Experienced Consultants and Career Mentors/Coaches will work in partnership with clients to address several relevant career management areas. These career issues include creating and executing a career change strategy, identifying ongoing career options and opportunities, leveraging Kylie Hammond's extensive C-level network to introduce the executive to suitable companies, developing a new curriculum vitae (CV) or corporate profile documentation through professional CV/resume writing techniques, and learning to respond in interviews like a star.
Kylie Hammond Executive Outplacement Services include: regular face-to-face coaching sessions with a dedicated and qualified Executive Career Coach and Consultant, (typically lasting one to one and a half hours each) held in CBD offices across Australia; extended DISC Personality Assessment and other tools; full executive CV makeover services conducted by Tom Hannemann and his team of leading CV writers; intensive job hunting assistance and introductions to Kylie Hammond's national business network; and access to confidential market intelligence reports or information which may include senior executive movements taking place in the relevant industries or markets.
Unfortunate employment events such as downsizing can leave recently unemployed individuals with lowered morale and increased anxiety over the future. With a strategic Human Resources partner like Kylie Hammond, and her highly specialised and results-oriented Executive Recruitment and Outplacement Services, executives can look forward to their re-entry into the Australian employment market in as little as 90 days.