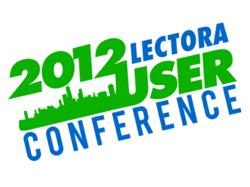 These two amazing events are great opportunities for attendees to network, catch up with their peers and exchange tips in a fun, casual atmosphere. Not to mention the fact that they'll enjoy some fantastic cocktails and appetizers in unique settings
Cincinnati, OH (PRWEB) February 14, 2012
The 2012 Lectora® User Conference will host two exclusive networking events at the upcoming annual e-Learning conference May 22-25. In the heart of downtown Chicago, the Lectora User Conference Welcome and Closing Receptions gather attendees for two exceptional nights of networking, cocktails, food and fun surrounding the conference.
"The Welcome and Closing Receptions will immerse conference attendees in the Chicago history and atmosphere at world-famous locations while they're in the city," said Peter Bray, Chief Marketing Officer at Trivantis Corporation. "These two amazing events are great opportunities for attendees to network, catch up with their peers and exchange tips in a fun, casual atmosphere. Not to mention the fact that they'll enjoy some fantastic cocktails and appetizers in unique settings."
The 2012 Lectora User Conference will host two exclusive events in the heart of downtown Chicago,free of charge for registered Lectora User Conference attendees:
1920s Speakeasy Welcome Reception
The Chicago Marriott Downtown Magnificent Mile will transform the Welcome Reception into a roaring twenties Speakeasy, full of flapper dresses, dapper suits, pearls and boas. Attendees will enjoy cocktails and appetizers, including an exclusive conference-themed cocktail, as they play their hand at famous casino games and have a blast with their colleagues and friends.
The Chicago Experience Closing Reception Atop Willis Tower
Formerly known as Sears Tower, the Skydeck Chicago provides the quintessential Chicago experience. Hosted on the 99th floor of the tallest building in the Western Hemisphere, the Lectora User Conference Closing Reception welcomes guests to an "unparalled 360 degree wrap around skyline view." Attendees are in for a night of great food, cocktails, music, dancing and great conversation at this unforgettable destination.
These special events surround two full days of equally exciting e-Learning keynotes, presentations, learning and networking with e-Learning peers, developers and gurus from around the world. Conference attendees will hear from expert keynote speakers Jeremy Gutsche, TV host, author, keynote speaker and Chief Trend Hunter at TrendHunter.com and Sandy Carter, IBM Vice President Social Business and Collaboration Solutions Sales and Evangelism.
For more information including the Welcome and Closing Receptions, conference presentations, training at the conference, to register and more, please visit: 2012 Lectora User Conference.
About The Lectora User Conference and Trivantis Corporation
The Lectora User Conference is a leading e-Learning industry event that attracts professionals from around the world to advance their development skills, increase their e-Learning knowledge and network with other e-Learning professionals. As the flagship product for Trivantis, Lectora® is the world's leading e-Learning software used by most Global 2000 companies in more than 125 countries and is offered in six languages. The Lectora line of e-Learning products includes Lectora Inspire, Lectora Online, Lectora Publisher and Lectora Integrator. Trivantis also produces Flypaper™, the leading Flash content creation platform that empowers users to create, edit, share, track and reuse high-impact Flash and video content. Snap! by Lectora® is the easy-to-use PowerPoint plug-in rapid e-Learning software that converts PowerPoint to Flash. Its sister product, Snap! EmpowerTM Flash interactions builder, enables anyone to create Flash content without having to know Flash programming. To round out the Trivantis family of products, CourseMill is the powerful and affordable learning management system (LMS). Headquartered in Cincinnati, Ohio, Trivantis Corporation also has offices in Boca Raton, Phoenix, Paris and London. Trivantis, Lectora, Flypaper, CourseMill, Snap! by Lectora and Snap! Empower are trademarks of Trivantis Corporation.
Website: http://www.Trivantis.com
Phone: 877.929.0188
Facebook: facebook.com/Trivantis & facebook.com/SnapByLectora
Twitter: twitter.com/Lectora
Blog: trivantis.com/blog & SNAPbyLectora.com/e-Learning-blog
###