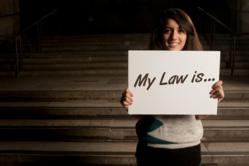 "Everything that happens in our lives, in one way or another, is affected by politics. You can make a law about anything you like, so think very carefully about what matters most to you - that's the film to make," Lord David Puttnam (Oscar winner).
(PRWEB) October 11, 2012
Lights, Camera, Parliament! is run by Parliament's Education Service working with Makewaves, the global safe social network for students. The competition gives young people the opportunity to tell the world what new law they would create in a short film.
The competition is open to entrants aged 7-16 and will be judged in two categories: ages 7-11 and 12-16. Lights, Camera, Parliament! supports classroom learning or can be driven by students own interest and campaigns. Previous entrants have focussed on a wide range of subjects, including banning size zero models from magazines, compulsory first aid lessons, and the legalisation of duelling.
A free online resource pack provides a step-by-step guide on how to research, write, and shoot the film - making it easy for anyone to participate.
"I wanted my students to gain more confidence using ICT and it also gave them an opportunity to start discussing how laws are put in place," said Nikki, Lights, Camera, Parliament! 2011-12 Teacher.
This years' winners will receive a unique trophy presented to them in the Houses of Parliament alongside a special screening of their film and tour of the Palace of Westminster. Winners will also receive a film-makers kit for each team member and for the school.
Entries can be submitted through Makewaves, the leading safe social network for schools and educators. Create you FREE Makewaves account now: http://www.makewav.es/join
Find out more about the Lights, Camera, Parliament! competition at http://www.makewav.es/lcp