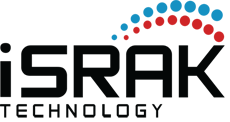 We feel really honored by the confidence given in us by the Secretariat of GMM. Such big event with distinguished international speakers deserves an outstanding IT solution." said Najib Habeb, CEO Israk Technology Sdn. Bhd.
Kuala Lumpur Malaysia (PRWEB) January 12, 2012
Israk Technology Sdn. Bhd., a MSC Status company, today announced that they will deliver a live video streaming services in High Definition (HD) for the event from Jan 17th until 19th 2012. Everyone from around the world will be able to watch live streaming of the entire 3 days event, including the keynote address and all talks by international renowned speakers, free of charge. It will be broadcasted live from Kuala Lumpur Convention Centre, Malaysia and can be accessed from the official GMM's website.
The event will be launched on the 17th of January 2012 by the Prime Minister of Malaysia, Dato' Sri Mohd Najib Tun Razak. He will give a keynote address, entitled "Global Movement of Moderates: The Way Forward". This speech will expound upon the concept and the next course of action for the "movement of moderates" to promote a loose union of independent individuals committed to pursuing an enduring and peaceful co-existence. This conference has confirmed more than 40 international and local speakers from government, academia, civil society and media.
The solution called IsrakStream WebTV video portal, uses encoding hardware and latest state-of-the-art adaptive video streaming solution, which offers uninterrupted live streaming (no buffering) with better video quality. This is achieved by capturing video at Full High Definition (HD) and encoding into multiple streams for different video quality and sizes. While this approach is similar with many popular video portal such as Youtube, IsrakStream added new feature called adaptive streaming which delivers the best video quality based on viewer's internet connection. If viewer has a slow internet speed, they will watch lower quality, but for those with a higher speed will watch higher quality video. This process is done automatically and will change continuously to avoid buffering without any user intervention required, thus giving the best user experience. It deploy a redundant setup and integration with Cloud Computing for scalable infrastructure to achieve best performance and to handle any number of viewers from around the world.
Besides providing live streaming services, Israk Technology also provide Web development services, WebTV, video production for e-Learning and digital signage. For more information please contact Israk Technology whose office is located at Sri Kembangan, Malaysia.
###