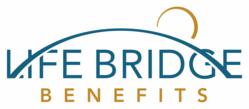 "LifeBridge provides seniors with a private sector alternative, or a conversion policy that can pay for long-term care, and delay seniors from going onto Medicaid."
LAS VEGAS, NEV. (PRWEB) August 27, 2012
LifeBridge Benefits, a company that offers seniors with a creative solution to cover long-term care and/or senior housing expenses by converting their in-force life insurance policy into its branded Life Bridge Benefits Plan, has recently launched a new website, http://www.lifebridgebenefits.com.
With the new website, seniors and their family members can better understand the financial options that are available to seniors through educational resources throughout the website. With the addition of the LifeBridge Education Page, seniors can learn about how the LifeBridge Benefits Plan isn't an insurance policy, rather how it represents an exchange of a policy in return for a long-term care benefit plan. The Education Page also explains how the LifeBridge Benefits Plan Enrollment Procedure can be arranged and concluded within thirty-to-sixty days.
"In my experience, Medicaid applicants too commonly walk away from their policy," said Theresa Fette, CEO of LifeBridge Benefits. "LifeBridge provides seniors with a private sector alternative, or a conversion policy that can pay for long-term care, and delay seniors from going onto Medicaid."
Now integrated into LifeBridge's website is their corporate blog, which provides resources on such topics as the "Top Five Reasons for Home Health Care" and "How Your Senior Housing Expenses Can Be Covered," as well as a monthly e-newsletter signup opt-in.
Also included is an FAQ page, which explains the enrollment procedure, the steps taken before, during, and after an applicant is accepted, who is available to participate in the LifeBridge Benefits Plan, and if there any restrictions and requirements with respect to long-term care and those seeking a long-term care facility.
"When it comes to long-term care planning, many seniors were misled and forced into a life-insurance policy they didn't fully understand," said Fette. "I started LifeBridge to educate seniors about all of their available options so that they can make informed decisions and learn how to make the most of their available assets."
For more information about LifeBridge Benefits and the LifeBridge Benefits Plan, visit their website, http://www.lifebridgebenefits.com, or call them toll free at: (855) 282-0883. Their hours of operation are Mon-Fri 7am-4pm PST.