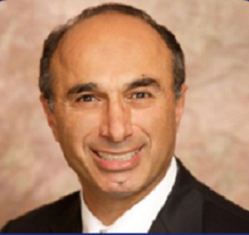 Los Angeles and Long Beach, CA (PRWEB) November 14, 2012
Tobacco causes and worsens many health complications, including stroke, emphysema, heart disease, chronic bronchitis and diabetes. This Nov. 15 the American Cancer Society urges Americans to kick the habit during the Great American Smokeout.
Dr. Joseph Marvizi, a Los Angeles family dentist, wants his patients to have healthy mouths and healthy lives. His staff provides pediatric dentistry and adult care with specialties in cosmetic dentistry and Invisalign in Los Angeles. He has seen patients with yellowed teeth, bad breath and receding gums - all signs of tobacco use. Patients also complain of dulled taste and smell due to tobacco use.
Los Angeles dentist Marvizi knows quitting can be difficult, but with will and resources quitting is achievable. The ACS tells smokers that quitting is easier with the right tools. Smokers have a higher probability of quitting if they have counseling, nicotine supplements to get through the cravings, support from friends and support groups either in-person or online. Smokers who are interested in quitting should contact their local ACS office to find events for Nov. 15.
Tobacco can worsen many health issues, and smokers have higher risks of developing certain cancers or diseases. In the mouth, tobacco gives smokers stained teeth and unpleasant breath. Some smokers develop white sores in their mouths, called leukoplakia, which could signal the onset of oral cancer. Tobacco can also trigger gingivitis, the precursor to periodontal disease. Patients with gingivitis still have time to reverse its effects, but when it advances to periodontal disease the patients risk losing gum tissue, teeth and bone mass.
People who use smokeless tobacco, such as chew or dip, share the same risks. Smokeless tobacco can pull the gums back and give bacteria room to run rampant. Tobacco users have more tooth loss than non-users, and while dental implants can help restore mouths, there's no substitute for natural teeth. Smoking also hinders recovery time after oral surgery.
Quitting the habit will lower the risks of developing oral and lung cancer. Patients who plan to quit or have just quit should visit the dentist for a thorough cleaning and exam.
Learn More
To learn more about preventive oral care or to schedule an appointment with Dr. Marvizi one of the top cosmetic dentists in Los Angeles, visit http://www.marvizicosmeticdentist.com/ or call 323-931-3881.
About Us
Dr. Joseph Marvizi builds lasting relationships with his patients. Together with his staff, he provides outstanding oral care while monitoring patients for potential dental issues.
© 2012 Master Google and Dr. Joseph Marvizi. Authorization to post is granted, with the stipulation that Dr. Marvizi and Master Google are credited as sole source. Linking to other sites from this document is strictly prohibited, with the exception of herein imbedded links.