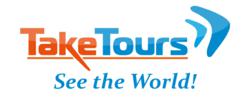 CAMBRIDGE, MA (PRWEB) October 03, 2012
The world-renowned Maid of the Mist boat ride at Niagara Falls will close for the season on Wednesday, October 24th. As the weather gets colder and ice begins to form at Niagara Falls, the Maid of the Mist boats are taken out of the water. TakeTours is offering up to 10% off on 5 to 10 day tours featuring this historic attraction through it's closing date.
Travelers looking to enjoy a weekend trip to Niagara Falls can also enjoy great savings with 2-3 day Niagara Falls tours. TakeTours Niagara Falls packages have so much to offer, you can visit in demand attractions like Skylon Tower, Power Vista, IMAX Movie, as well as the famed Maid of the Mist.
For almost 160 years, The Maid of the Mist boat has brought millions of visitors for a unique and up-close splashing experience at the world-famous falls. Comprised of three different waterfalls, Niagara features the most powerful waterfalls in North America. The Horseshoe Falls is the most powerful of the bunch with its combination of high water flow and towering height. Over 6 million cubic feet of water crashes down from these falls every minute!
The captivating majesty of Niagara Falls can be observed from different points within the park on the American or the Canadian side; however there is no better way to enjoy them than having a true intimate perspective aboard the world famous boat ride. Tourists from all over the world receive the iconic blue ponchos while boarding The Maid of the Mist. These ponchos are given to protect riders from the roaring mist, and many of them even keep these ponchos as souvenirs!
To celebrate the remaining weeks of the Maid of the Mist season, TakeTours has marked down their most popular East Coast Tours. With discounts up to 10% off, travelers are encouraged to visit Niagara Falls and enjoy the Maid of the Mist prior to its closing. Bus tours are departing daily from New York City, Philadelphia, and Washington, DC. If you plan to fly into one of these cities, most 6 to 10 day tours include free airport pickup. Save time, energy, and money with TakeTours as transportation, travel guide, and hotel reservations are coordinated for you!
###
IvyMedia Corporation, aka GotoBus and TakeTours, is a leading online marketplace for inter-city bus, tours, sightseeing, vacation packages, shows and hotels. The TakeTours.com online booking system, similar to those used by major airlines makes it easy for travelers to quickly compare schedules, prices, and pickup/drop-off locations for over 300 bus and tour companies. TakeTours.com is the fastest growing gateway for tours on the Internet. In February 2007, The Washington Post featured GotoBus.com, from which TakeTours.com is spanned off, as one of the best travel websites and named it 'Best of the Web' in the 'Motorcoaches' category.
GotoBus® and TakeTours® are federally registered trademarks of IvyMedia Corporation.