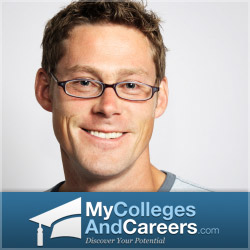 March 2012 job creation jumped to a level that hasn't been seen since September 2008.
Provo, UT (PRWEB) April 09, 2012
Recent news reports of Gallup and the Bureau of Labor Statistics show that March 2012 job creation jumped to a level that hasn't been seen since September 2008. While unemployment rates are still higher than is comfortable, employment trends show that the economy is on the mend. As a part of this economic repair, educated individuals are finding it easier to find jobs. My Colleges and Careers promotes higher education through online schools by providing useful tools and information to prospective students.
The March Job Creation Index showed that 35 percent of employees say that their employers are expanding the size of their workforce. Only 17 percent of employees say that they are decreasing the size of the business. The Midwest led in the number of jobs created last month as well as had the lowest rates of unemployment. How do regional statistics for career progress relate to online education? It helps give degree-seekers a feel for where and in what field they should pursue their degree. For all working adults who wish to live comfortably and find a secure career, getting an education will assure that they have the skills required to do so. My Colleges and Careers provides not only a way to find top online schools but additional information that will help them find a satisfying and secure career. For example, knowing that criminal justice is one field that has been flourishing during the economic downturn is useful to those who wish to have good job security. Additionally, learning that the Midwest region of the U.S. may offer more jobs in that are will help someone find the actual job once their schooling is done. The My Colleges and Careers education blog, job descriptions, infographics, and other website tools will streamline the process of finding and completing an online degree and preparing to enter the workforce.
About My Colleges and Careers
My Colleges and Careers is dedicated to helping students and prospective students earn their college degrees through online degree programs. Considering that most students have other responsibilities and commitments, My Colleges and Careers can become a great resource for those seeking a way to fit school into an already busy schedule. Through online programs, students can complete their schooling at their own pace. The tools and services offered on the My Colleges and Careers website have already assisted many students in completing their education and starting a successful career.