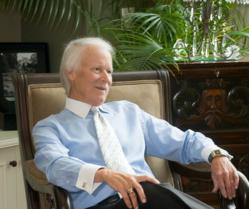 It's time for all of us in Network Marketing to take pride in our industry.
(PRWEB) August 22, 2012
Mark Yarnell is calling for all people in Network Marketing to recognize their critical role in global economics. According to Yarnell, "…it's time to stop apologizing for a sector of capitalism that is actually the best solution to capitalist challenges. Network Marketing diminishes the global footprint created by fossil fuels. We take people off airplanes and out of automobiles and send them home to do business. Network Marketing reduces the need for dangerous pharmaceutical drugs by introducing the masses to proactive, functional foods and health products designed specifically to prevent disease, illness, and obesity rather than treating symptoms. Network Marketing allows common people with no significant savings or lobbying power to participate in capitalism and achieve their loftiest dreams through hard work and resilience. Contrary to the arguments from our uninformed critics, Network Marketing isn't a problem…it's a solution."
Yarnell is quick to point out that Network Marketing is no panacea and that many companies fail to build a sustainable, long-term venture. But that's equally true of all companies in free-market capitalism.
"It's time for all of us in Network Marketing to take pride in our industry. Our profession just makes sense at a time when our world desperately needs innovation, resilience, and adaptability like never before. I would personally be embarrassed to engage in any other business model but Network Marketing. Go watch the 20 minute YouTube version of Story of Stuff. We have a world to change," states Mark Yarnell.