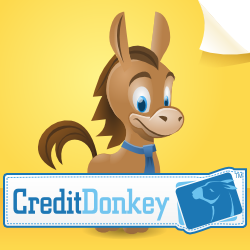 From secret credit card debt to hidden stashes of money, financial deception wrecks havoc on marriages
Los Angeles, CA (PRWEB) May 08, 2012
With financial infidelity on the rise, CreditDonkey.com, a credit card comparison and financial education website, publishes a new infographic to help couples get the facts behind financial infidelity. The infographic illustrates how while money helps marriages, having credit card debt is corrosive.
Infographic: http://www.creditdonkey.com/financial-infidelity.html
"The data shows that it is difficult to build a happy married life on delusion and dishonesty about money," says Charles Tran, founder of CreditDonkey.com.
The experts at CreditDonkey.com recommend that couples should define their financial philosophy by asking each other some basic questions:

What's in your credit report?
Are you carrying any credit card debt?
Do you consider yourself a spender or saver? Why?
Do you consider your partner a spender or a saver? Why?
"By communicating your financial philosophy as a couple, you'll help build trust and prevent the loss of intimacy in the relationship," says Tran.
Visit CreditDonkey.com to view the full infographic on Money Problems in Marriage. The full infographic includes the impact of financial deception, why people commit financial infidelity, and what to do before it becomes a problem.
CreditDonkey.com publishes credit card reviews, deals and tips to help Americans make an informed decision about credit. Couples can visit http://www.creditdonkey.com/cash-back.html to compare credit card deals to find one right for their lifestyle.