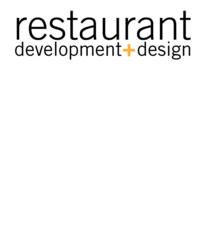 Elmhurst, IL (PRWEB) April 17, 2012
Zoomba Group, a leading business publisher for the commercial food service market, has promoted Carol McAdam to vice president of sales and marketing from East/Midwest sales director.
"Carol has been instrumental in our success at Zoomba Group since we acquired Foodservice Equipment & Supplies magazine, and I look forward to leveraging her creativity in new ways to develop products that will benefit both our readers and advertisers," said Maureen Slocum, president and founder, Zoomba Group. "I am thrilled that our growth has allowed us to create this new position for which Carol is uniquely suited. Her experience and client-centered expertise will prove invaluable as we refine our print and online media products."
McAdam, who has held sales and marketing leadership positions within the publishing world for more than 20 years, also worked with Slocum in Reed Business' hospitality media division as an advertising sales executive.
She is an expert in developing and marketing electronic media products, and will help drive this process for Zoomba Group as the company moves forward with its latest magazine, Restaurant Development & Design, which is designed specifically to serve restaurant professionals who are charged with building new locations and remodeling existing units.
McAdam will also help promote Zoomba Group's exclusive media partnership with RestaurantPoint, the annual industry event that serves Top 200-level chain restaurants.
"We are on track with both FE&S and our newest title, RD&D, and I look forward to helping Zoomba Group continue to strengthen each publication, as well as developing ancillary products that will enhance each brand while continuing to develop new opportunities from our relationship with RestaurantPoint and other industry partners," said McAdam.
About Zoomba Group
Founded in 2009, Zoomba Group is a business publisher that serves foodservice operators, equipment and supplies dealers, and facility design consultants. For more information on Zoomba Group, visit the website at http://www.zoombagroup.com.