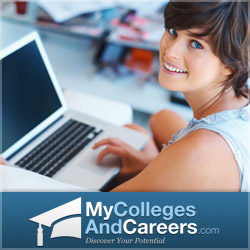 Unemployment in mid-January was down to 8.3 percent, compared with 9.9 percent at this time last year.
Provo, UT (PRWEB) January 25, 2012
A recent Gallup study released on January 17—and carried out under the direction of Dennis Jacobe, Chief Economist—reported that unemployment in mid-January was down to 8.3 percent, not seasonally adjusted. This is a drop of 0.2 percent from mid-December and a drop of 1.6 percent from January 2011. As unemployment is on the mend this year, My Colleges and Careers is prepared to help individuals complete their education and qualify to find gainful employment. Specific tools and resources on the My Colleges and Careers website can provide information and services to those wishing to complete an online degree program.
The second part of the above-mentioned study determined the estimated number of Americans that are underemployed. Data showed that compared to a year ago, there has only been a 0.9 percent drop in underemployment. Underemployment occurs when individuals are working part time but wish to work full-time. This data shows that while many individuals are able to find work, not all of them are getting jobs that are fully satisfying. For those who are in this situation, online schooling will allow them to continue to work while they simultaneously complete their education. My Colleges and Careers is committed to helping individuals find online degrees that will help them qualify not only to start a career, but to improve the ones they already have.
Earning a college degree is a difficult and time-consuming task. However, with the development of technology, education is possible for those in any walk of life. The tools on the My Colleges and Careers website are specifically designed to help individuals make contact with online colleges that offer accredited courses online. These website tools include things like: career and salary information, infographics, thousands of career descriptions, news about education policy, and an education blog written by career experts. This year looks very promising for the economy, partially in response to the upcoming elections. However, the signs are clear that there is no quick fix for the economy. It has taken several years already for the economy to heal even this small amount. The best thing any individual can do to make themselves recession-proof is to get as much education as possible and ensure that they are qualified for full-time employment.
About My Colleges and Careers
My Colleges and Careers is dedicated to helping students and prospective students earn their college degrees through online degree programs. Considering that most students have other responsibilities and commitments, My Colleges and Careers can become a great resource for those seeking a way to fit school into an already busy schedule. Through online programs, students can complete their schooling at their own pace. The tools and services offered on the My Colleges and Careers website have already assisted many students in completing their education and starting a successful career.
###