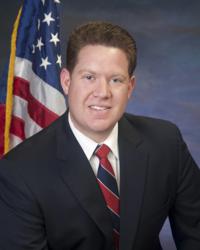 I will put more focus on giving first-time offenders a chance to "make good" with an alternative prosecution program that better benefits the community as a whole.
Lake County, Illinois (PRWEB) August 24, 2012
Lake County State's Attorney Candidate Mike Nerheim has announced his plan to reduce the financial burden to taxpayers by focusing on an Alternative Prosecution Program for first-time non-violent offenders, described as earning a chance to "make good" with the community.
"This Alternative Prosecution Program is meant to give first-time offenders the opportunity to keep a conviction from being permanently entered on their record," said Nerheim in announcing the new initiative that has received support from Lake County law enforcement leaders, including Sheriff Mark Curran, and Police Chiefs George Filenko of Round Lake Park and Raymond Rose of Mundelein. The program is also meant to relieve overcrowding in Lake County jail, reduce case loads in the courtrooms and establish mandatory restitution payments to crime victims.
Nerheim's program is modeled on The Second Chance Program that has been in place in Kane County for 17 years. The program has generated nearly $250,000 in program fee revenue, helped thousands of people avoid the stigma of being labeled a convicted criminal, returned to victims more than 2.2 million dollars in restitution payments and saved thousands of additional tax dollars by keeping these individuals out of county jail. Nerheim's version would also include specific requirements for ensuring that the rights of victims are fully served and include timely meetings with victims, fully explaining their rights, the office assigning victim-witness coordinators, and ensuring that the victims are in agreement that justice will be better served through such an alternative punishment.
The defendants must be accepted into the program by taking full responsibility for the crime charged. Following a selection process, including feedback from the arresting agency and the victim, if accepted, the defendants must complete treatment, make mandatory restitution, perform community service, and pay program fees and fines. If they complete the program successfully, charges will be dismissed. If not, the defendant is terminated from the program and their case is returned to court.
"This is not a get out of jail free card, this is a program that serves the public good and one that is long overdue in coming to Lake County," Nerheim adds. "The Second Chance Program has proven to be beneficial to the offenders it restores to society and the taxpayers who receive financial relief."
"Diversion programs are a great way to simultaneously hold a first time, non-violent offender accountable and give him or her an opportunity to avoid a permanent felony conviction on their record," said Kane County State's Attorney Joe McMahon in learning about Nerheim's version of the program. "It takes courage for a prosecutor to create and support this type of program, but it is the fair and just thing to do in the appropriate case. I applaud Mr. Nerheim for the leadership he is showing in offering this type of program to the people of Lake County."
"We incarcerate more than any other nation," said Lake County Sheriff Mark Curran. "I fully support the diversion proposal, as well as the candidacy of Mike Nerheim for Lake County State's Attorney."
Other supporters of the program include Round Lake Park Police Chief George Filenko. "The opportunity to offer to first-time qualified non-violent offenders this type of option is a win-win for the Criminal Justice System," said Filenko in a written statement.
Mundelein Police Chief Raymond Rose also agrees, "Law enforcement favors the development of non-traditional, innovative, cost-saving methods to reduce court backlogs."
For more information on Mike Nerheim's campaign and plans for the Alternative Prosecution Program, visit http://www.mikenerheim2012.com.