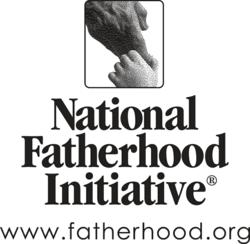 NFI received over 450 nominations from the wives, children, friends, and colleagues of our nation's military dads, and has narrowed them down to three exemplary military fathers.
Germantown, MD (PRWEB) April 23, 2012
National Fatherhood Initiative has selected its three finalists for the 2012 Military Fatherhood Award™.
NFI received over 450 nominations from the wives, children, friends, and colleagues of our nation's military dads, and has narrowed them down to the following exemplary fathers:

1st Lieutenant William Edwards, U.S. Army - Serving at Fort Jackson, South Carolina, Lt. Edwards uses his musical and cinematic talents to stay connected with his four children before, during, and after his deployments. He helps other military dads stay connected to their children by making special effects filled action/comedy films with them that they can send back home. He is involved in all kinds of activities with his children and is intentional in teaching his children the values they need to succeed in life.
Senior Airman Jonathan Jackson, U.S. Air Force - Serving at Travis Air Force Base, California, SRA Jackson has fostered six children and reunited four of those children with their natural birth parents after assisting their families with rehabilitation from substance abuse and parental neglect. He adopted his two sons out of foster care. He is also exemplary in his military service: the 6th Air Refueling Squadron recognized SRA Jackson as their 2011 Warrior of the Year and 2011 Airman of the Year.
Lieutenant Dennis Kelly, U.S. Navy - Serving at Camp Pendleton, California, Lt. Kelly made over 60 videos through United Through Reading to stay connected to his five children during his deployments. While home, he spends plenty of one-on-one time with his children, catering to their own unique interests. While being a great dad to his own kids, he strives to enrich the lives of other military dads by serving as a facilitator of NFI's 24/7 Dad™ and Doctor Dad™ programs, as well as several other family-strengthening programs.
Details of each finalist's nomination can be read on NFI's website.
Each year, the Military Fatherhood Award™ is given to a military dad who displays an ongoing commitment and dedication to his children, makes extraordinary efforts to father from a distance when deployed, successfully balances military and family life, and makes an effort to mentor other military fathers and/or military children who are separated from their fathers.
The public will now choose the recipient of the award by visiting National Fatherhood Initiative's Facebook page and casting their votes for their favorite finalist. Voters will view home videos that each finalist's family has submitted about why they think their dad should receive the award. Voting opens today and closes May 20. Shortly thereafter, NFI will announce the winner, then head to the winner's base in June for the award presentation.
The lead sponsor of the 2012 Military Fatherhood Award™ is Capital One Financial Corporation.
"We are proud to partner with National Fatherhood Initiative to support our nation's service members and their families who have given so much for this country," says Carolyn Berkowitz, vice president, community affairs, Capital One, and president, Capital One Foundation. "On behalf of everyone at Capital One, I want to congratulate the 2012 Military Fatherhood Award™ finalists on this well deserved honor."
Other sponsors include Gillette, Sandy Cove Ministries, Nissan, Auto Alliance, Corporate Press, AT&T, Boy Scouts of America, and Towers Watson.
As the premier fatherhood renewal organization in the country, National Fatherhood Initiative (NFI) works in every sector and at every level of society to engage fathers in the lives of their children. NFI is the #1 provider of fatherhood resources in the nation. Since 2004, through FatherSOURCE, its national resource center, NFI has distributed over 5.9 million resources, and has trained over 11,700 practitioners on how to deliver programming to dads. NFI is the most quoted authority on fatherhood in America. Since 2009, NFI has been mentioned in over 1,400 news stories, and makes regular appearances in national media to discuss the importance of involved, responsible, and committed fatherhood. Learn more at http://www.fatherhood.org.