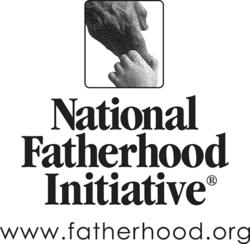 Today, among a series of special recognitions and events at The White House, Lt. William Edwards, U.S. Army, was presented with National Fatherhood Initiative's 2012 Military Fatherhood Award™.
Germantown, MD (PRWEB) June 13, 2012
Today, among a series of special recognitions and events at The White House, Lt. William Edwards, U.S. Army, was presented with National Fatherhood Initiative's 2012 Military Fatherhood Award™.
Each year, National Fatherhood Initiative's Military Fatherhood Award™ is given to a military dad who displays an ongoing commitment and dedication to his children, makes extraordinary efforts to father from a distance when deployed, successfully balances military and family life, and makes an effort to mentor other military fathers and/or military children who are separated from their fathers.
Lt. Edwards, who was selected by National Fatherhood Initiative (NFI) and the public to receive the award from among 450 nominees, was invited to a private lunch with President Barack Obama at Kenny's BBQ Smokehouse in northeast Washington, D.C. to recognize and honor the critical role he plays as a military dad.
After his meeting with President Obama, Lt. Edwards headed to the White House's Champions of Change event, where NFI president, Roland C. Warren – who himself was being honored for his work in strengthening fatherhood – presented him with the Military Fatherhood Award™ and a $2,500 check made possible by the award's sponsors, including lead sponsor, Capital One.
The presentation of the award was shown on White House Live (http://www.whitehouse.gov/live) during the webcast of the Champions of Change event.
On the heels of receiving the award, Lt. Edwards will join White House officials Michael Strautmanis (Deputy Assistant to the President and Counselor for Strategic Engagement to the Senior Advisor) and Joshua DuBois (Executive Director, Office of Faith-Based and Neighborhood Partnerships) for a media tour tomorrow morning to talk about the award and how he has faced the challenge of serving both his country and his family.
Lt. Edwards, serving at Fort Jackson, South Carolina, uses his musical and cinematic talents to stay connected with his four children before, during, and after his deployments. For example, he involves his children in booking gigs for the family band, Eddie's Experiment. He also scripts, edits, and creates complex movies that star the whole family, including one in which he plays an evil ninja who his four children defeat.
Importantly, he helps other military dads stay connected to their children by making similar special effects-filled action/comedy films that they can send back home to their own families. For example, he produced a Christmas DVD for families of deployed soldiers away during the holidays featuring Christmas music, messages from the deployed soldiers, and humorous skits.
Lt. Edwards is intentional in ensuring that he passes the right habits and values onto his children. For example, he writes up lists of "things to teach the kids," from personal hygiene to the army rank system to how to pray.
As his wife, Esther, wrote in her nomination of him, "Lt. Edwards is a creative, dedicated, responsible, and entertaining man who uses his talents to connect with his children whether he's here or deployed."
After receiving 450 nominations from the wives, children, friends, and colleagues of our nation's military dads, NFI narrowed them down to three exemplary finalists, including Lt. Edwards; Senior Airman Jonathan Jackson, U.S. Air Force (Serving at Travis Air Force Base, California); and Lieutenant Dennis Kelly, U.S. Navy (Serving at Camp Pendleton, California).
The public then had the difficult task of choosing the recipient of the award by visiting National Fatherhood Initiative's Facebook page and casting their votes for their favorite finalist. Voters viewed home videos that each finalist's family submitted about why they think their dad should receive the award. Lt. Edwards received the most votes.
"We are proud to partner with the National Fatherhood Initiative to support our nation's service members and their families who have given so much for this country," said Carolyn Berkowitz, Vice President, Community Affairs, Capital One, and President, Capital One Foundation. "On behalf of everyone at Capital One, I want to congratulate 2012 Military Fatherhood Award recipient First Lieutenant William Edwards on this well-deserved honor."
Other sponsors have also stepped up to help honor Lt. Edwards and his family. Huggies® donated one diaper for every Military Fatherhood Award™ vote received to the National Diaper Bank Network, and will donate an additional 100,000 diapers to Lt. Edwards' base.
Sandy Cove Ministries has donated 5-day vacations for the families of all three finalists at its conference and retreat center in North East, Maryland.
Other generous sponsors include Gillette, Nissan, Auto Alliance, Corporate Press,AT&T, Boy Scouts of America, and Towers Watson.
To inquire about booking Lt. Edwards for media interviews, contact Vincent DiCaro, NFI's Vice President of Development and Communication, at 240-912-1270 or [email protected]
As the premier fatherhood renewal organization in the country, National Fatherhood Initiative (NFI) works in every sector and at every level of society to engage fathers in the lives of their children. NFI is the #1 provider of fatherhood resources in the nation. Since 2004, through FatherSOURCE™, its national resource center, NFI has distributed over 6.1 million resources, and has trained over 11,900 practitioners on how to deliver programming to dads. NFI is the most quoted authority on fatherhood in America. Since 2009, NFI has been mentioned in over 1,600 news stories, and makes regular appearances in national media to discuss the importance of involved, responsible, and committed fatherhood. Learn more at http://www.fatherhood.org.