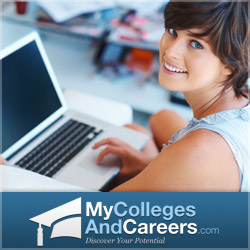 Only 54 percent of individuals between the age of 18 and 25 are currently employed.
Provo, UT (PRWEB) February 14, 2012
Pew Research reported on Thursday, February 8 that employment for those in the Millennial age group has reached an all-time low. Only 54 percent of individuals between the ages of 18 and 25 are currently employed, the lowest number since data began being reported in 1949. My Colleges and Careers supports Millennial employment by providing educational and job preparation resources for the best careers.
This same study also made a startling comparison between the employment of Millennials and that of all working-age adults. The difference was a solid 15 percent, showing that Millennials are not receiving preference from hiring companies. Millennials were hit the hardest of any group during the Great Recession. And the drop in their employment rates isn't due solely to the fact many of them chose to return to school in lieu of hunting for a job. Despite increased college enrollments, the percentage of unemployed individuals within the Millennial group has still fallen. As the study mentioned, many individuals are seeking to further their education in order to prepare them to qualify for better jobs and higher pay. My Colleges and Careers has the goal and purpose of helping individuals continue their education by the most efficient means possible. This includes learning about online schools and the various accredited online degree programs that are available to anyone who is seeking.
Furthering education through online universities is a more-than-ideal route for many who wish to complete a college degree with the least amount of hassle possible. Website tools found on the My Colleges and Careers site prove to be highly useful for those in this position. By helping prospective students find the type of online degrees they are looking for, and which schools offer those degrees, the process of starting an education becomes simplified exponentially. Essential features of the website are the online degree-finder tool, infographics, and lists of top online schools and best careers of 2012. Finally, there is the blog, authored by a variety of industry experts and professionals. All of these tools combine to make the process of starting school as seamless as possible for Millennials, or any other age group for that matter, who wish to increase their career opportunities.
About My Colleges and Careers
My Colleges and Careers is dedicated to helping students and prospective students earn their college degrees through online degree programs. Considering that most students have other responsibilities and commitments, My Colleges and Careers can become a great resource for those seeking a way to fit school into an already busy schedule. Through online programs, students can complete their schooling at their own pace. The tools and services offered on the My Colleges and Careers website have already assisted many students in completing their education and starting a successful career.
###