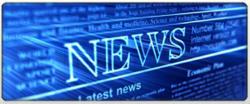 Mobile users like the immediacy of information and want less content to digest as they are often multi-tasking.
(PRWEB) February 16, 2012
94% of physicians prefer to learn about new apps and social media via email. This was one of the key findings of a recent survey conducted by Medical Marketing Service Inc. (MMS), the industry leader in providing healthcare professional email marketing services for ePharma promotions. The results of the survey were presented by Terry Nugent, MMS VP marketing, at the ePharma Summit on Feb. 6 in New York.
The survey was conducted via email in February 2012. Here are the key findings, along with analysis of the marketing implications:

Of respondents, 94 percent expressed interest in receiving information about social media and apps via email. Despite innovations in ePharma, physicians still look to the email inbox as their favorite place to learn about new ePharma opportunities. Email is the workhorse of ePharma, and very much back in vogue as evidenced by great interest among ePharma attendees.
Nearly three-quarters — 71 percent — of physicians read email on PCs/laptops; only 29 percent read email on mobile devices. While messages should be optimized for mobile, it appears that fewer physicians than expected are using devices such as smartphones as their primary email reader. "Mobile users like the immediacy of information and want less content to digest as they are often multi-tasking," said Deb Hall, managing director at web2mobile.
Most physicians read their email after noon. Contrary to doctors' "early bird" reputation, 37 percent of respondents most often read their email after 6 p.m. Only 33 percent most often read such messages before 9 a.m. This may have implications for send time, but the variation in reading times argues for use of send-time optimization.
Half of physicians prefer HTML (HyperText Markup Language) emails, but half prefer plain text. Emails to physicians should include both versions.
In social media, 36 percent of physicians use Facebook professionally; only 5 percent use Twitter.
The most sought-after smartphone service is Rx Guides, desired by 32 percent of physicians, followed by drug samples, wanted by 21 percent. Only 9 percent wanted eDetails on smartphones, perhaps due to screen size.
A majority of physicians have recently downloaded medical apps to their smartphones. Apple devices (iPhone or iPad) are the most popular app platform.
For complete survey results, contact Terry Nugent, VP marketing, Medical Marketing Service Inc. at 630-477-1553, t-nugent@mmslists.com or Twitter @mmsemail.
About MMS
Medical Marketing Service Inc. (MMS) is the industry leader in health care professional lists and email marketing service. Our email marketing service reaches over 1 million health care professionals at double-permissioned email addresses from the best sources, including the leading professional associations. MMS was the original database licensee of the American Medical Association and has specialized in healthcare professional list management for more than 80 years.
###