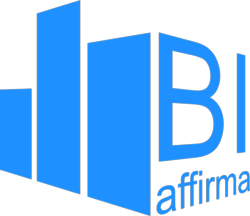 By tailoring each mobile BI app to our clients' business goals and objectives, integrating it with their preferred technologies, and making it available on the devices they use every day, we enable our clients to make the best business decisions possible.
Bellevue, WA (PRWEB) December 18, 2012
In response to the growing demand for Windows 8 mobile apps, Affirma, a Seattle-area professional services firm, gives a sneak peek at mobile business intelligence innovation on the Microsoft Surface RT tablet. In Affirma's new online video, Chief Technical Officer Joel Wetzel reveals the future of mobile BI as he demonstrates the app's features on Microsoft's new tablet PC. Affirma's mobile BI app allows business executives to access and manipulate custom dashboards using either the Surface tablet's touch screen or its built-in keyboard.
This new mobile BI app has been designed to showcase the capabilities of the Surface RT tablet and Affirma's custom software development expertise. Though it is not available in the Windows Store, the mobile BI app highlights Affirma's ability to create custom and impactful solutions for any company's needs.
Watch the video demo of Affirma's Mobile BI App for Surface RT Tablet
"Don't expect to find our mobile BI App in the Windows Store anytime soon. At Affirma, the thing we really pride ourselves on is our ability to deliver custom solutions for each and every client. Although this app isn't for purchase, it illustrates Affirma's ability to innovate around Microsoft technologies. For our clients who want to harness the decision-making power of mobile business intelligence, our team has the capabilities to develop solutions to fit their unique needs. By customizing each mobile BI solution to our clients' business goals and objectives, integrating it with their preferred technologies and Line-of-Business systems, and making it available on the devices or platforms they use every day, we set our clients up to make the best decisions possible for their business," says Joel Wetzel.
By leveraging Microsoft technologies including Windows 8 RT, XAML, SQL Server, and Windows Azure, Affirma was able to build a mobile BI app that seamlessly integrates into a company's existing infrastructure and also updates in real-time. Wetzel worked closely with Affirma's Creative Services team to design an enterprise-class app that would be consistent with the clean, streamlined Windows 8 style. They also ran the full range of usability testing to ensure an intuitive, interactive user experience. As the video demonstrates, mobile BI is an indispensable tool, allowing business executives to make quick, up-to-the-minute decisions anywhere, anytime.
Watch Affirma's Mobile BI App Demo on the Surface RT Tablet
About Affirma
Affirma is an award-winning professional services firm, specializing in business intelligence consulting, technology, creative, infrastructure, and staffing consulting across the core competencies of Business Intelligence (BI), SharePoint, Mobile, Cloud, Custom Development and Visual Design. Affirma has recently been recognized as the Top Microsoft Partner in the West Division, Microsoft Partner of the Year, as an Inc. 5000 Fastest Growing Private Company, and as a Top 100 Fastest Growing Company in Washington State.