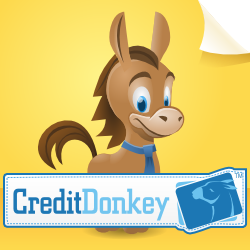 Los Angeles, CA (PRWEB) May 31, 2012
As consumers continue to shift their lives toward mobile phones, CreditDonkey.com publishes a new infographic to illustrate key facts and figures behind the trend toward mobile payments.
Infographic: http://www.creditdonkey.com/mobile-payments.html
"Shoppers continue to shift away from cash, local retailers and big box superstores and toward credit cards, online shopping, and mobile phones", says Charles Tran, founder of CreditDonkey.com, a credit card comparison and financial education website. "Credit card companies are poised to be the winner in this upcoming battle."
Key Highlights:

Mobile Device Penetration
Mobile Payments
Mobile Banking Behaviors
"As most Americans now have a mobile phone, consumers will start to expect and demand instant access to banking and stores. For small banks and business owners, this is both a challenge and opportunity," says Tran.
The infographic also explores the 'showrooming' trend, where shoppers visit a brick and mortar store to see an item, but ultimately buy it from an online retailer—usually with the help of a smartphone.
"The good news: shoppers continue to visit retailers. The bad news: a growing segment is price comparing on their mobile phones and buying elsewhere," says Tran. "This is unsustainable for big box retailers. As more and more consumers become savvy, the tipping point will be reached where big box retailers go the way of the local video rental store."
Visit CreditDonkey.com to view the full infographic on Mobile Payments.
CreditDonkey.com publishes credit card reviews, deals and tips to help Americans make informed credit decisions. Shoppers can visit http://www.creditdonkey.com/credit-card-rewards.html to find the best credit card rewards for their in-store and mobile shopping needs.