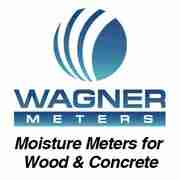 Our 7 year warranty is three times the duration of any other competitor.
Rogue River, OR (PRWEB) February 03, 2012
Longtime moisture meter manufacturer Wagner Meters is expanding their warranty for all MMC and MMI Series handheld moisture meters to include a 7-year warranty policy. Wagner Meters' expansion raises the bar for moisture meter quality by covering customers for a full seven years of warranty-backed use.
"When you buy a Wagner Meter, you buy with confidence," says Ed Wagner, President of Wagner Meters. "Our 45 plus years in the industry provided the technical experience to develop a quality product that is accurate, reliable and will withstand the test of time. We are so confident in the quality of our moisture meters we want to put our money where our mouth is. Our 7 year warranty is three times the duration of any other competitor. We confidently stand behind the quality of our meters."
World leader Wagner Meters uses IntelliSense™ Technology in the MMC and MMI Moisture Meter lines. The technology in Wagner's handheld pinless wood moisture meters minimizes interference from surface moisture during wood moisture measurements, so there is no damage to the wood and you are ensured that the reading you get is an accurate indication of moisture conditions in the wood.
About Wagner Meters
For over 45 years Wagner Meters has been an industry leader in moisture meter technology. Their moisture meter line presents fast, accurate and affordable moisture measurement with a moisture meter for every level of wood working, wood flooring installation, and concrete craftsmanship. With advanced technology, accurate measurements and now a 7-year standard warranty on all MMC & MMI Series moisture meters, Wagner Meters are a solid investment as an essential tool for your workplace. To learn more, visit http://www.wagnermeters.com.
###