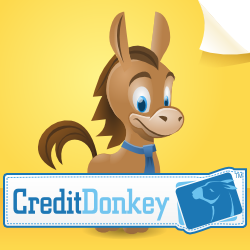 Do you know where all your money is going?
Los Angeles, CA (PRWEB) February 28, 2012
A new CreditDonkey.com infographic looks at what typical Americans make and spend in a month and how they pay their bills.
Infographic: http://www.creditdonkey.com/where-money.html
The analysis suggests that many people are most likely spending more than they earn each month. It also shows steady movement away from cash and checks toward plastic and electronic payment instruments, which can result in unfamiliar or unchecked fees and interest charges that can increase overspending and indebtedness.
Managing your spending and payments will help track those expenditures.
The infographic analysis shows:

The median American monthly income in recent years is about $4,000, 80 percent of which is usually needed to cover regular monthly expenses for groceries, housing, gasoline, insurance and the like for average families, according to the U.S. Department of Labor's Bureau of Labor Statistics estimates.
Nearly 6 percent of all consumer spending in the U.S. is presently used to pay for communication services such as cell phone charges, Internet hookups, cable or satellite television and basic utilities such as water, electricity and natural gas.
The overall U.S. personal savings rate - total savings as a percentage of total disposable income - was above 3 percent at the end of 2011. This is a significant increase from a rate of .2 percent in December 2007 at the start of the economic recession, but still a low figure. These figures include savings data from the wealthy, middle-class, and poor. Because the wealthy rarely spend all of their disposable income, a low overall savings rate means many people are spending more than they earn and are living in debt.
The average consumer makes about 64.5 payments a month, with only 28.1 percent of those made for regular bills and 64.1 percent of them for in-person retail or service transactions.
Thirty of those monthly payments are made with plastic - debit or credit cards - compared to 27 made with cash or paper checks. The remaining payments are made with electronic payment instruments (such as online banking and electronic transfer) and prepaid cards (such as subway cards and money orders).
Visit CreditDonkey.com to view the full infographic on Where Does All My Money Go.
Consumers can visit CreditDonkey.com for a quick credit card rewards comparison to save money. CreditDonkey.com publishes credit card deals, reviews and tips to help Americans make informed decisions about credit. They can search, compare and apply online, finding the best credit cards for their individual needs.
Media Contact:
Charles Tran
charles(at)creditdonkey(dot)com
# # #