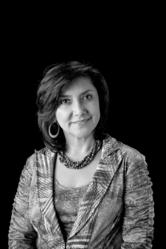 Tell us what you need and consider it done.
Houston, TX (PRWEB) January 19, 2012
The Houston Real Estate Group, one of Houston's most admired real estate companies, has become a franchised brokerage firm of the CENTURY 21® System, and is now known as CENTURY 21 The Real Estate Group.
"After evaluating numerous brands and franchises, it became clear that the CENTURY 21 vision and mission is in line with ours. We are both squarely committed on exemplary service and follow-through with our clients, real estate professionals, and our teams," said Monica Vaca, Broker/Owner of CENTURY 21 The Real Estate Group.
Vaca and her team of 17 sales experts have earned the distinction as one of the largest Hispanic firms specializing in REO account support in the Texas market. She leads a team of REO experts which manage billing, property management, utilities, and other REO task demands. In 2010 CENTURY 21 The Real Estate Group sold over 500 units with an average DOM of 45 days from list to close.
Monica Vaca, a powerhouse in real estate, is also a champion of the Houston community. She is the President of the National Association of Hispanic Real Estate Professionals (NAHREP) Houston Chapter, the largest chapter in Texas. Nationwide, NAHREP is the largest trade group for Hispanics in the real estate and housing industry. The association represents 20,000 members who, in turn, serve millions of Hispanic homebuyers, the primary consumer segment expected to drive first-time homebuyer purchases in the coming decade. Under the leadership of Vaca, the NAHREP Houston Chapter hosted its Economic Forecast on January 19, 2012, at the Renaissance Houston Greenway Plaza.
Among her many honors, Vaca has been recognized as "Top Producer" by the Houston Association of REALTORS® (HAR). In 2007 she was named one of the 10 Trailblazing Latinas in the United States by Latina Style Magazine. In 2011 Vaca earned her designation as a Goldman Sachs Scholar. Today, she continues to support our future generations through her partnership with Mark L. Madrid to implement innovative financial literacy curricula in Houston area high schools. On January 15, 2012, she completed the Houston Aramco Half Marathon and dedicated her fundraising to the Cystic Fibrosis Foundation. Vaca's body of work continues to be trumpeted on the air waves and throughout Houston media, such as the Houston Business Journal (February 2011).
About CENTURY 21 The Real Estate Group
A first-generation American born to Ecuadorian immigrants, Monica Vaca is the Broker/Owner of CENTURY 21 The Real Estate Group, a full service real estate agency serving Metropolitan Houston including the Katy, Bellaire, Sugar Land, Richmond, West University, Heights, Humble and Pearland markets. Headquartered at 3000 Wilcrest Drive, Suite 120, CENTURY 21 The Real Estate Group specializes in residential real estate, foreclosures, multifamily properties and property management. Her company mantra is "Tell us what you need and consider it done." CENTURY 21 The Real Estate Group is certified through the Women's Business Enterprise Alliance and the Houston Minority Supplier Development Council.
Since beginning her career in real estate 25 years ago, Monica Vaca had a vision to make a difference one family at a time. Thousands of families later, she is a warrior doing her part to ignite the Houston, Harris County, Texas, and US economy.
###