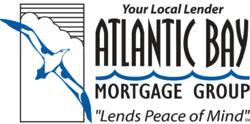 "Atlantic Bay doesn't just lend mortgages, we also lend peace of mind," - Brian K. Holland, President
Virginia Beach, VA (PRWEB) November 08, 2012
Atlantic Bay Mortgage Group has signed a five-year lease for 21,591 square feet at 596 Lynnhaven Parkway in Virginia Beach. This expansion is the direct result of the company's strategic growth initiative set forth by the Brian Holland, President & Managing Member.
"Not only have we weathered the mortgage crisis well, we've found opportunities to grow our business model and create new jobs for our community. In a time where companies are contracting, we're investing in our infrastructure – everything from technology, real estate, and most importantly, our talent," said Brian Holland.
The new space will include the operations division and executive offices. The new positions created are mainly in the area of processing, underwriting, closing, and compliance. In addition, there are a few opportunities for expansion in the company's mortgage servicing department. Thus far, Atlantic Bay has already filled half of the new positions and is on target to secure employees for all openings by the end of 2012.
A state-of-the art conference and training center will also be located in the new space, allowing video conferencing of mortgage seminars and technology trainings to real estate firms. "With the constantly changing mortgage environment, we want to help keep the real estate community abreast of the pertinent changes that occur on a daily basis. Since we work with so many real estate agents that aren't located in the Virginia Beach area, we needed to find an easy solution to communicate with them. By utilizing our technology, we have the ability to broadcast these important updates and changes immediately without the need for them to be here locally. " he said.
The company has also secured new retail branch offices in many areas throughout Virginia, North Carolina and Maryland.
About Atlantic Bay Mortgage Group
Founded in 1996 by Brian Holland, Atlantic Bay is one of the largest privately held mortgage companies in Virginia. Atlantic Bay is a Fannie Mae Direct Seller/Servicer, FHA Direct Endorsement – HUD Approved, and VA lender that provides residential mortgages in 8 states. Many home loan programs are offered including: government-insured FHA loans, government-insured VA loans for active-duty, retired and former military members, conventional home loans, rural housing loans, jumbo home loans, FHA 203K rehab loans, and reverse mortgages. Headquartered in Virginia Beach, Virginia, Atlantic Bay has more than 30 offices across Virginia, North Carolina, South Carolina, Florida, West Virginia, Tennessee, Maryland and District of Columbia. Atlantic Bay has been recognized as a Top 100 Mortgage Company in America, Best Mortgage Company, Most Enjoyable Place to Work, Best Reverse Company, Inc. 500 Fastest Growing Company, a Virginia Fantastic 50 company, and a Roaring 20's company. To date, Atlantic Bay has helped over 50,000 homeowners and have funded $10 billion in home loans. Atlantic Bay is actively seeking mortgage bankers and operations staff to join our expanding network across the Southeast. An equal housing lender and equal opportunity employer, Atlantic Bay Mortgage Group LLC is licensed by the Virginia State Corporation Commission, license #MC-936, nmls #72043. For additional information, please visit atlanticbay.com.