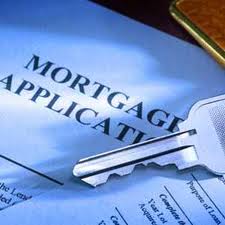 The majority of total Canadian household debt - nearly 70% - is tied up in mortgage credit.
Winnipeg, MB (PRWEB) January 31, 2012
It seems as though the biggest priority for Canadian consumers, recently rebounding from the global recession, is home ownership. According to the Journal of Commerce, the majority of total Canadian household debt - nearly 70% - is tied up in mortgage credit, not retail sales. (Source.) And companies like Integrity Mortgage Services are right there to help, offering advice and custom mortgage solutions for aspiring homeowners. And this is amid a mortgage war between Canada's major banks. Some institutions are offering clients low mortgage rates and even a five-year fixed rate mortgage for 2.99%, almost a record low.
But experts say this should be taken with a grain of salt. With interest rates almost certain to rise again in the future, there are potential dangers in many Canadians committing to more financial obligations. Even Canadian lawmakers are trying to stem an increase in mortgage borrowing, lowering the amortization period for mortgages from 35 years to 30 years. The latest figure for Canada's household debt to income ratio is 153%, up from the previous year and only 7% shy of the "threshold level" that put housing markets into trouble in the U.S. and U.K.
Winnipeg company Integrity Mortgage Services offers future homeowners guidance, products and services to help make the experience of buying a home as pleasant as possible. From advice on the best mortgage solution for a specific situation to mortgage products for people with bad credit, Integrity Mortgage hopes to help Canadians fulfil their dreams, while staying safe with this added debt. "Our mission is to provide each and every customer with unique mortgage solutions, servicing each situation ethically, responsibly and in a timely manner," says a company representative.
Although Canadian regulations insulate the country to some degree, the potential for debt disaster always exists. And if the rising dream of home ownership does not subside, it falls on the shoulders of borrowers and lenders to act responsibly in their transactions. Integrity Mortgage Services hopes to help in this regard with their customized mortgage solutions for potential homeowners. With their full range of home purchasing, refinancing, equity and even life insurance solutions, Integrity Mortgage wants to make it easy for people to understand what they're getting into. Because a thorough understanding can go a long way in securing one's financial future. To learn more about a low rate mortgage or a fixed rate mortgage, and to apply online visit http://www.IntegrityMortgageService.com.
###