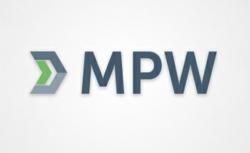 we can optimize performance in a way that balances cost and environmental impact
Tulsa, OK (PRWEB) August 03, 2012
MPW Engineering, a multi-disciplinary firm with expertise in mechanical, electrical, plumbing and fire protection engineering solutions, is pleased to announce the addition of Matthew Trinsey to lead the development of the organization's refrigeration design team. The new team will enhance MPW's mechanical engineering capabilities to serve the increasing demand for planning, designing and troubleshooting of complex refrigeration systems for supermarkets, convenience stores and industrial applications.
Trinsey has extensive experience working with big box retailers, those with over 150,000 square feet of retail space, and national super-market chains, evaluating sites for retrofitting, designing prototypes, and implementing proven refrigeration systems and monitoring technologies.
The resource demands for refrigeration and cooling are intensive. In many cases, mechanical control systems are responsible for more than 80 percent of a commercial building's energy cost. In addition, environmentally-responsible solutions are often required to meet an owner's brand requirements as well and LEED (Leadership for Energy and Environmental Design) standards for green design and construction.
"An important part of the refrigeration team's focus will be comparing energy-usage data with the models that we developed for each system," principal, Scott Webb said. "So we can optimize performance in a way that balances cost and environmental impact."
MPW Engineering is a Tulsa-based engineering firm that has continuing projects throughout the United States ranging from independent, stand-alone businesses to large retailers with multi-state brand roll outs. These projects include new construction and renovating older facilities which utilizes MPW's large engineering staff. MPW Engineering responds to these increasing demands all over the U.S. to the benefit of Oklahoma, by recruiting and staffing positions out of their Tulsa-based office.
About MPW Engineering:
MPW Engineering is a multi-disciplinary consulting and engineering services firm based in Tulsa, OK. The firm maintains a team of more than 50 engineers, designers and technicians. They hold licenses and have existing project experience in all 50 states. MPW Engineering provides mechanical, electrical, plumbing, and fire protection engineering services. MPW Engineering – Partnership for Enduring Solutions.
For information, please visit http://www.mpwengineering.com/.