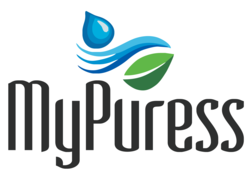 Look Great, Feel Great, Live Great!
Salt Lake City, Utah (PRWEB) October 22, 2012
In an effort to improve people's quality of life, Mypuress has introduced a three step system to bring a higher level of happiness and quality of life.
The steps, Look Great, Feel Great, Live Great, are also the company slogan, and they have been the foundation of many peoples transformation as they go through the process.
The Look Great step (Step one) involves Slim Essentials a fast weight loss routine and IdealSkin, which is an organic skin and facial toner, to help control acne and even skin tone.
"We built this three step program with one person in mind, the customer. Anyone who wants to achieve a high quality of living and happiness must first be happy with themselves. And our self esteem is tied closely with our perception of ourselves." Said Bridger Cottle, MyPuress executive manager in an email explaining the program.
Step two is Feel Great. This step involves a series of nutritional and herbal cleanses and energy supplements. Including "D.M." which is a liquid trace multivitamin.
"After step one, we found that our clients still have a lot of leftovers from their old habits, so in step two we focus on the inside. This includes liquid multivitamins for fast and 100% absorption into the body to restore some body functions that may have deteriorated over time and undernourishment."
Step three, Live Great, is the maintenance of the current state achieved through step one and two to bring the client a better quality of life and more happiness.
MyPuress is on the verge of becoming America's newest lifestyle company. With their proprietary blends of herbal weight loss and spa-quality organic facial toner, they are succeeding in their mission to care for their clients inside and out.