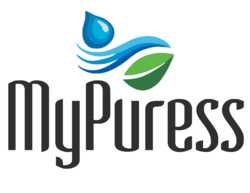 I loved how I noticed an improvement on my feet the next morning, when I got up for work
Salt Lake City, UT (PRWEB) October 30, 2012
After extensive research and a blind case study, using petroleum jelly as a placebo, our new Aspiree product is rolling to the public for market feedback. In our blind case study 16 participants that all suffered from mild eczema, and were all involved in moderate physical labor jobs. Eight were given petroleum jelly, which they currently used, as a placebo, and eight were given the new Aspiree.
All participants were told to continue using the petroleum jelly once or twice a day on their hands, feet, elbows, and anywhere else they had dry skin problems. And asked to continue their job routines as usual.
Results:
5 of the placebo group members, noticed mild to no difference with their dry skins condition, during the placebo use, and the following 2 weeks they were asked to discontinue use.
Of the product group members, 6 of the 8 noticed "substantial improvement" compared to their earlier use of petroleum jelly prior to the survey.
And 5 of the 8 from the product group noticed their skins eczema had "substantially lessened" the 2 weeks with no product usage at all.
"I loved how I noticed an improvement on my feet the next morning, when I got up for work, " a study participant Logan Rogers stated. "I have great promise for this product, it has a lot of ingredients, that we will experiment with, for a few different recipes for a final product. To see if we can achieve a superior product to what is already on the market." Steven Ferris stated, head of Research and Development at MyPuress labs.
MyPuresss' Apiree uses natural ingredients: including coconut oil, almond oil, avocado oil, vitamin E, wheat germ oil, and aloe vera oil. The product is currently being reviewed by the USDA for organic certification before public release.
MyPuress is on the verge of becoming America's newest lifestyle company. With their proprietary blends of herbal weight loss, appetite suppressants and spa-quality organic facial toner, they are succeeding in their mission to care for their clients inside and out.