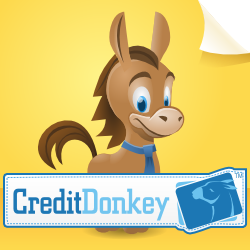 Visiting a U.S. National Park is a fun, inexpensive way to spend quality time together
Los Angeles, CA (PRWEB) May 29, 2012
National Parks offer a mix of relaxation and stimulating adventure. CreditDonkey.com has published a new infographic to help families plan their summer vacation. From hiking, camping, climbing to diving, whale watching, and more, National Parks offer the chance for families to get away from it all with solitude and spectacular views.
Infographic: http://www.creditdonkey.com/national-parks.html
"Visiting a U.S. National Park is a fun, inexpensive way to spend quality time together," says Charles Tran, founder of CreditDonkey.com, a credit card comparison website.
Visit CreditDonkey.com to view the full infographic on National Parks. The full infographic includes:

Ways to Save Money
Big, Beautiful and Busy National Parks
Happy Campers
Beachcombers
History Buffs
Travelers can also visit CreditDonkey.com to compare travel credit card offers: http://www.creditdonkey.com/travel.html
CreditDonkey.com publishes credit card reviews, deals and tips to help Americans make informed credit decisions. They can search, compare and apply online to find the best credit card for their individual needs.