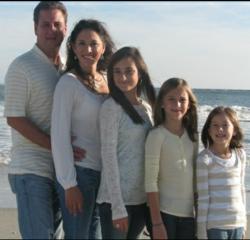 These are exciting times to be a part of the IPA Family!
Tampa, FL (PRWEB) August 02, 2012
Independent Producers of America, LLC (IPA) and its "Good News Crew" announced its organizational expansion throughout the Carolinas due to record sales growth and opening a new Area Center of Excellence office in Wilmington, NC which will serve Southeastern NC and Northeastern SC including cities of Wilmington, Fayetteville, and Myrtle Beach.
IPA's Area Performance Leader for these markets, Mr. Edwin Britt comments "these are exciting times to be a part of the IPA Family!" He goes on to comment specifically about their new office grand opening stating "our facility was chosen because it has all aspects of serving our primary customers which are our advisors providing four conference rooms, two high end professional training rooms, and smaller rooms for client meetings. We also have the technology of plug people in through video conferencing, etc. This environment in a wonderful setting to hire, train, develop, expand, and prosper!" IPA is also on track to open a similar or larger facility in the Raleigh area within the next 30 days and are currently interviewing for both advisor and leadership positions in these areas. IPA's offices in Carolinas expand across the great states in markets including the cities of Charlotte, Raleigh-Durham, Fayetteville, Goldsboro, Greensboro, Jacksonville, Kinston, Wilmington, Wilson and surrounding areas.
IPA encourages you to please take a look at A Conversation on Character through the eyes of some of IPA's top leaders such as Mr. Edwin Britt, Area Performance Leader for the Carolinas as well as IPA's President & COO, Mr. David Keeler. This video really provides a genuine and sincere description of the IPA Family Culture. Click here to view IPA's Conversation on Character. Qualified candidates will possess the following attributes: ability to make decisions and solve problems, active listening skills, critical thinking skills, selling, time management, and most importantly operate with the highest ethical standards. This is a true career opportunity that could change your life. Selected candidates will be provided with a complete and comprehensive program to promote the success of their personal and professional performance. Such items include but are not limited to:
➢ Generous compensation programs;
➢ Residual income and monthly bonuses;
➢ Aggressive lifetime vesting schedules;
➢ Dollar for dollar matching stock program;
➢ Free qualified sales leads and lead management systems;
➢ State of the art training and business technologies; and
➢ Many other performance based programs and incentives.
In order to be considered for one of the select positions with ability to participate in a professional and confidential interview process you may submit your resume to info@ipa-america.com. Due to IPA's culture of continuous growth, state of the art technology, and market expansions they are currently accepting inquiries for existing and new markets. For more information about Independent Producers of America and the companies it represents, visit http://www.ipafamily.com or contact direct at 813-983-2900 or 1-800-772-8667 and indicate you saw our press release.
About Independent Producers of America, LLC (IPA)
Independent Producers of America is a national marketing organization that distributes major medical insurance plans and other health insurance plans and consumer benefit membership programs across the nation. IPA's trained professional sales associates, referred to as the "IPA Family," provides information and a product portfolio that can meet the needs of most small business owners and self-employed individuals and families. Headquartered in Tampa, Fl., IPA is accredited and has an excellent reputation with the Better Business Bureau (bbb.org) and is a member company of The IHC Group.
We encourage you to visit us on the following social media sites:
Facebook: Simply search Independent Producers of America, LLC (IPA), IPA Family, and IPA Wisdom.
YouTube: TheIPAFamily and IPAWisdom
Twitter: Subscribe to us @IPA_Family and @IPAWisdom
Share – Independent Producers of America, LLC and IPA Family: