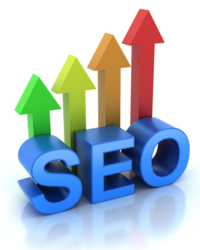 While some Internet business opportunities are real, the majority of them definitely are not, says Matt Gerchow, founder of NicheTrafficBuilder.com.
Sarasota, FL (PRWEB) July 03, 2012
Most prospective business owners begin their initial ventures into the business industry by searching the internet for various opportunities that may be available. Although there are many opportunities that are legitimate, more often than not, there are also many scams that take advantage of people. In an effort to reduce some of the confusion and frustration that is often associated with finding business opportunities online, NicheTrafficBuilder.com has dedicated a site towards exploring and examining the various internet business opportunities available.
Matt Gerchow, founder of NicheTrafficBuilder, explains some of his common experiences with developing his expertise as an internet entrepreneur. He notes that many budding business entrepreneurs begin their quest for success online by browsing the opportunities available at Flippa.com. He also shares that despite having invested in 16 websites, only three of them ultimately remained profitable in the long run. These are factors that every business owner should expect in their initial investment into a business opportunity; ultimately, some opportunities are going to be more profitable than others, leading many to believe they can improve their chances for success by investing in more opportunities.
Whether an individual is new to the business industry or working towards becoming more professional every day, the stories and information on the new site is easily relatable. As many might expect, these stories are realistically not always of grandeur or overnight success. However, the site also provides many useful suggestions of elements that are necessary in order for a business opportunity or website to be successful. These are elements such as website building, domain availability, and keyword research. Without these elements, it is very difficult for a business opportunity or site to gain visibility within search engines and become profitable to the owner.
Though most business owner do not realize it, making a few simple changes can improve their site or business within 30 days. By identifying common problems and analyzing the available solutions, today's newly released website is certain to be a noteworthy asset. Those who want to learn more about what they can do to improve their current business ventures or branch out into new ventures can learn a lot from a short video presentation that is also offered via the site. NicheTrafficBuilder anticipates that this new website will be a great help to many individuals who are interested in starting their own business or in search of new business opportunities. To learn more about how to have profitable internet business opportunities, visit http://www.internetbusinessopportunities1.com.