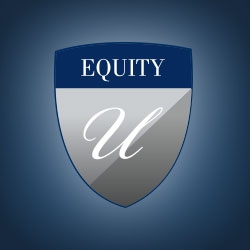 insights from industry titans including Own America CEO and talk show host Greg Rand, RealtyTrac Vice President Daren Blomquist and Joseph Toms, Chief investment Officer of Prosper.com
Cleveland, OH (PRWEB) August 01, 2012
Actor, talk show host and former U.S. Senator Fred Thompson will head up a can't-miss keynote lineup at the 2012 Equity University Networking Conference, billed as the "Self-Directed Investing Event of the Year," which will take place September 28-30 in Orlando, Florida.
Thompson represented Tennessee in the U.S. Senate from 1994 to 2002, where he was known for an independent approach to campaigning and his relentless pursuit of lower taxes. He also hit the campaign trail in recent years in his bid for the U.S. Presidential post. Many also recognize Thompson from his roles in many films and television shows, especially as New York District Attorney Arthur Branch on the Emmy Award-winning NBC drama, Law & Order. He also has hosted a daily radio show called The Fred Thompson Show.
Thompson will provide conference attendees with a glimpse into life in the spotlight, including his rise to leadership positions and how he has made the most of opportunities presented to him.
The conference, billed as the "Self-Directed Investing Event of the Year," will also include insights from industry titans including Own America CEO and talk show host Greg Rand, RealtyTrac Vice President Daren Blomquist and Joseph Toms, Chief investment Officer of Prosper.com. Attendees will also hear from many everyday investors who will reveal how they are successfully taking control of their financial futures with self-directed IRAs.
In addition to providing ample networking opportunities among more than 500 like-minded investors and industry experts, the three-day conference offers a steady stream of useful wealth-building strategies and tactics. The agenda covers more than 20 self-directed investing topics, often delivered by real people who are succeeding in today's dynamic market, including:

An insider's view on where the real estate market is headed
Foreclosure investing for big profits
Building wealth by buying notes
Exciting opportunities in self-storage investing
Acting as a bank to grow your retirement fund
Women who are winning with self-directed investments
Much more!
Those interested in attending the conference are encouraged to register now before the price increases on September 1. Additionally, Equity University has secured a limited number of rooms at the Peabody Orlando Hotel at the discounted rate of $139. Each conference registration also includes free educational bonuses and giveaways valued at more than $1,000.
Attendees also have an opportunity for a once-in-a-lifetime experience. One lucky registrant who signs up before September 1 will be chosen at random to take part in a meet-and-greet with Senator Thompson.
A Self-Directed IRA enables an individual to invest his or her retirement savings in the stock market as well as alternative investments like real estate, renewable energy, precious metals and much more. The conference meets the need for quality education on this attractive investing approach which continues to grow in popularity due, in part, to current economic conditions and market volatility.
Register now for the 2012 Equity University Networking Conference or get more information at SDIRANetworking.com. Registration can also be completed by calling 1-888-382-4727, ext. 393.
About Equity Trust Company
Equity Trust Company, with its corporate headquarters in Cleveland, Ohio and operations in Waco, Texas and Sioux Falls, South Dakota, is at the forefront of the self-directed retirement plan industry. The company specializes in the custody of alternative assets in self-directed IRAs, Coverdell Education Accounts, Health Savings Accounts and qualified business retirement plans. Along with its affiliates, Equity Trust provides services to more than 130,000 individuals and businesses nationwide with approximately $10 billion in assets under custody. Since 1974, the company and its affiliates have helped investors make tax-free profits through education, innovation, and a commitment to understanding individual needs. Visit TrustETC.com for more information.
##