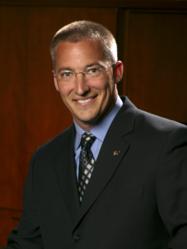 I have personally seen the health challenges our veterans face after returning from active duty and it is heartbreaking
Palmyra, WI (PRWEB) November 30, 2012
Standard Process Inc. sponsored a plenary session at the National Foundation for Women Legislators (NFWL) annual conference, which took place November 15-18 in Atlanta, Ga. Friday's plenary session titled, "Leading from the Front … Transforming Care for Women Veterans," reinforced the initiatives implemented by the Department of Veterans Affairs to create a patient-centered approach of integrative health care that is effective, affordable and accessible.
"I have personally seen the health challenges our veterans face after returning from active duty and it is heartbreaking," said Charlie DuBois, Standard Process president. "We sponsored this session because we want to communicate why we think it's necessary to create integrative health care options that provide female veterans with solutions to help ease their health struggles."
DuBois was joined by a group of panelists including John Hale, chief communications officer, Department of Veteran Affairs; Lynn Lafferty, Pharm-D, C.N.C., N.D., NOVA Southeastern University; Retired Brigadier General Rebecca Halstead, STEADFAST Leadership, LLC; Carol Ann Malizia, D.C., Girls, Gals, Gurus; and Judi Kosterman, Ph.D., WestCare Foundation, to provide evidence to the legislators as to why patient-centered care is so imperative. Case studies and examples demonstrating patient-centered care effectiveness, and solutions on how to make it more available were presented.
Halstead shared her personal journey of wellness with the NFWL members, telling the audience, "I have my smile back. I have my quality of life back. I am no longer defined by my disease. I am defined by my purpose. If I had only known then (while on active duty in the military), what I know now, I could have taken better care of myself. More importantly, I could have taken better care of my soldiers. My new mission is to share this message, raise awareness and make a difference."
During the conference, a resolution was presented to NFWL members urging their leadership to increase access to and support for the services of natural medicine (chiropractic, acupuncture, naturopathy and homeopathy, nutritional supplements, etc.) for our nation's veterans.
Kosterman told the legislators, "We need to keep focused on the things that move us forward. Women are willing to explore new solutions and these solutions lie within what whole food nutrition and integrative medicine can do for us. As leaders, we are all responsible to carry this message of hope forward."
Women are quickly approaching 10 percent of the nation's 23 million veterans. America's returning women warriors are exhibiting many unique effects of deployment and combat, creating new challenges for the VA, both primary care and behavioral health providers, and policy makers. According to the VA, lifetime female health care expenses are a third higher than male expenses, a higher proportion of female Veterans are diagnosed with mental health problems than male veterans, and health care quality scores related to contributors of cardiovascular disease risk were worse for women veterans when compared to male veterans.
For these reasons and more, Standard Process has been working with women veteran not-for-profit organizations, state VA offices, and WestCare Foundation to bring awareness and access to natural solutions for health and well-being. The company's mission is to provide a unique, holistic health care support for military and veteran organizations. The focus is on patient-centered care through education and training.
For more information about the panelists visit the following websites: STEADFAST Leadership, Girls Gals Gurus, WestCare Foundation, and Dr. Lafferty.
###
About National Foundation for Women Legislators (NFWL)
NFWL is a non-partisan 501c-3, educational foundation. Its membership consists of members of the National Order of Women Legislators (all current and former women elected officials), corporate leadership, and association members. NFWL's National Policy Committees offer elected women and industry experts an opportunity to discuss timely issues facing the nation with the purpose of adopting Resolutions, drafting model legislation, and raising awareness about key programs and initiatives. Official Policy Committee meetings occur at the Annual Conference each fall. NFWL facilitates eight full Committees including: Business, Housing & Economic Development; Crime, Justice, Terrorism & Substance Abuse; Education, & Training; Energy, Natural Resources & Agriculture; Health & Empowerment; International Affairs; Tribal Affairs; and Veterans Affairs.
About WestCare Foundation
WestCare, a family of tax-exempt nonprofit organizations, provides a wide spectrum of health and human services in both residential and outpatient environments in fifteen states and two U.S. territories. Their services include substance use disorder and addiction treatment, homeless and runaway shelters, domestic violence treatment and prevention, and a wide range of behavioral health services across the full spectrum of mental health. These services are available to adults, children, adolescents, and families. WestCare specializes in helping people traditionally considered difficult to treat; such as those who are indigent, have multiple and co-occurring disorders, or are involved with the criminal justice system.
WestCare's nationwide growth has been spurred through invitation from local and state efforts, recognizing the unmet need, and often results from partnering with like-minded, community-oriented programs that focus on providing the highest quality services. WestCare's motto, "uplifting the human spirit", may seem a lofty one, but it truly reflects the guiding principle on which its forty-year history has been built.
About Standard Process Inc.
For more than 80 years, Standard Process, headquartered in Palmyra, Wis., has manufactured high-quality, nutritional whole food supplements. Standard Process offers more than 300 products through three product lines: Standard Process whole food supplements, Standard Process Veterinary Formulas, and MediHerb herbal supplements. The products are available only through health care professionals.
Standard Process is involved in every step of production. The company grows crops on company-owned, organically certified farmland, utilizes state-of-the-art manufacturing processes, and employs the highest quality control standards. Standard Process strictly adheres to the Food and Drug Administration's good manufacturing practice requirements. Through these measures, Standard Process can ensure that its products are of the utmost quality. Standard Process has twice been named a Top 100 Workplace in Southeastern Wisconsin and is a member of the Inc. 5000 Honor Roll.
For additional information about Standard Process, visit standardprocess.com.