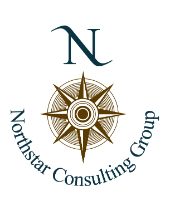 Indicators and benchmarks are needed to monitor the performance of communication training
New York City, NY (PRWEB) August 15, 2012
Subscribers to the Harvard Business Review rated "the ability to communicate" the most important factor in making an executive "promotable," more important than ambition, education, and capacity for hard work. Northstar Consulting Group advises 'Indicators and benchmarks are needed to monitor the performance of communication training. We believe interacting with clients and customers could lead to higher ROI with the use of effective communication skills. These include positive body language, excellent listening skills, and the ability to make others feel comfortable around them. It is imperative that when communicating with people to fully capture their attention, this could be achieved through effective communication training.'
One study, published in Business Outlook, based on responses from over 1000 employers at Fortune 1000 companies found that workers send and receive an average of 1798 messages each day via telephone, email, faxes, papers, and face-to-face communications. Some experts have estimated that the average business executive spends 75 to 80 percent of the time communicating, about 45 minutes of every hour.
Not every customer that a business engages with will develop into a loyal long-term customer; however Northstar Consulting Group's research suggests 76% of consumers will remember the level of customer service received. The research further exposed sentiment felt by consumers range from, informed, aware, accomplished, irritable, or confused. Northstar Consulting Group defines communication an essential key to success as it has the ability to have a positive or negative impact on a business.
Northstar Consulting Group outline not only are communications skills important with a client or customer, but also within the office. In order for a business to run smoothly and be successful it is vital that members of the team are on the same page. At Northstar Consulting Group various responsibilities, including those around the office, are assigned weekly so that there is no disorder, and expectations for the office are communicated to all members of the team. These goals are created to be accomplished, leading to success for the whole company.
If a quality standard was to be introduced as an industry standard, Northstar Consulting Group firmly believes efficiency in the workplace and performance levels would be enhanced significantly, eventuating in increased profit margins.
Source: (McGraw © 2008, Ch. 1, pp. 5 - 8. )