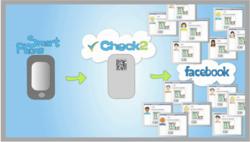 We are constantly striving to develop new cutting edge video products at affordable prices for our clients.
New York, NY (PRWEB) February 01, 2012
SK Media Group, a New York City based video production company, specializing in corporate video production, marketing campaigns, commercials, and internet videos is pleased to announce the addition of animated video production to its extensive portfolio of services for its NYC video production clients and those around the country.
SK Media produces simple explanatory videos that help clients to engage with their prospects and clearly explain what they do.
By utilizing SK Media's in-house animation artists, businesses will be able to work with SK Media in creating animated marketing videos of their products and services in an engaging and entertaining way. Video animation is a cutting edge technique that is not only a memorable way to depict a product but it is also a platform to send a finely-tuned advertising message to your target audience.
Animated web videos take complex messages and make them fun and easy to understand. We collaborate with the client to understand exactly what they want to say with their web video and then we do everything in-house including producing a full script and storyboard, illustrations, choosing professional voice-over artists and offering outstanding customer service throughout the process.
"We are constantly striving to develop new cutting edge video products at affordable prices for our clients." Says, Eric Cummings of SK media. The numbers speak for themselves. Prospects have a 60% increase in retention by watching video vs. reading or listening to information, and are more likely to make a purchase.
As complicated as the process may appear, SK Media's team of corporate video production professionals work diligently to make the video production process seamless. From conception and development to production, the entire process takes approximately three to four weeks to complete. The SK Media team collaborates with its clients during the creative process to create a compelling, high impact concept and script that will immediately grab viewers.
SK Media's design process is broken down into three parts, the problem, the product/service/idea and its rectification of the problem and the final happy ending! The completed video averages less than two minutes in length, but can boast quite an impact with already-established as well as potential clients alike.
The characters, style, and illustrations are all preapproved before the animators begin work. Throughout this exciting creative process, the SK Media team works hand-in-hand with the client, in providing continual feedback and project updates. In the short span of approximately two to three weeks, the SK Media team can deliver a well crafted, fun, professional and media-savvy web video.
Even though SK Media is a NYC video production company, we offer our services to clients throughout the country. Give us a call to learn how we can help your organization create game-changing videos that drive the bottom line. To receive more information regarding animated videos and other New York video production services, give us a call (718) 210-2231.
About SK Media Group:
SK Media Group is a New York Video production company specializing in corporate video production services for large consumer brands and local small businesses in the New York, Washington, DC , Northern Virginia and Baltimore, MD metro areas. We can help you deliver game-changing video production services, from strategy and script development, to shooting, editing and motion graphics. We produce everything and everywhere - from green screen studio shoots in New York City to locations around the country. From corporate video productions, large-scale live event coverage, branding videos, music videos and viral videos especially designed for YouTube.
###