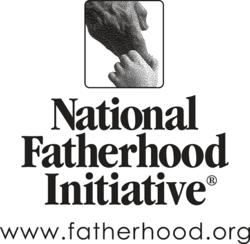 Pampers "Real Pampers Stories" video series is deserving of the Fatherhood Award™ because it is among the best we have seen in communicating the genuine joys and importance of responsible fatherhood
Germantown, MD (PRWEB) May 25, 2012
National Fatherhood Initiative (NFI) has honored Pampers with a Fatherhood Award™ for its "A Parent is Born," "Welcome to Parenthood," and "Love Comes Early" video series.
The award was presented to Pampers at its Cincinnati, OH headquarters during its recent Baby Care Town Hall Meeting.
The video series depicts the important role that dads play in their families, especially during the perinatal period. Research overwhelming demonstrates that father involvement during this critical time is a key factor in improving maternal and child well-being and ensuring long-term father involvement. The examples that dads Rene, Steve, and Aaron set in the videos serve as positive reinforcement about the importance of all fathers' contributions to their families.
"Pampers 'Real Pampers Stories' video series is deserving of the Fatherhood Award™ because it is among the best we have seen in communicating the genuine joys and importance of responsible fatherhood," said Roland C. Warren, president, National Fatherhood Initiative. "Via powerful, positive messages about fatherhood, Pampers clearly demonstrates through these videos that they are a brand that recognizes that dads play a crucial role in parenting."
At a time when America is experiencing record levels of father absence, Pampers' video series communicates a timely message about the importance of father involvement in children's lives. While rates of father absence may be high, Pampers' series speaks into a significant development in the American family -- the increased role that involved fathers are playing in important family purchasing decisions, even in the traditionally "mom territory" of diapers and baby care products.
"Pampers recognizes that today's fathers want to be involved in the very important role of nurturing their babies and acknowledges that it is just as important for dad – as it is for mom - to bond with baby, too," said Fama Francisco, Pampers General Manager. "With all the attention on expectant and new moms, the role of an expectant or new father can sometimes be overshadowed. That's why this Fatherhood Award™ honor is a special thrill. Whether it's been via our web-based real parenting video series or our past partnerships with the likes of great dads, Pampers is committed to honoring and celebrating dads for the unique role they play in their babies' lives!"
Inaugurated in 1997, the Fatherhood Awards are presented each year to individuals, corporations, and organizations that make a substantial contribution to strengthening involved, responsible, and committed fatherhood. Past Fatherhood Award™ winners include luminaries such as Tony Dungy, Tim Russert, James Earl Jones, Dwyane Wade, Tim McGraw, and Tom Selleck, and corporations such as Google, Johnson & Johnson, AT&T, and Nissan. All past awardees can be viewed at NFI's Fatherhood Awards™ webpage.
As the premier fatherhood renewal organization in the country, National Fatherhood Initiative works in every sector and at every level of society to engage fathers in the lives of their children. NFI is the #1 provider of fatherhood resources in the nation. Since 2004, through FatherSOURCE, its national resource center, NFI has distributed over 6.1 million resources, and has trained over 11,900 practitioners from over 5,500 organizations on how to deliver programming to dads. NFI is also the most quoted authority on fatherhood in America. Since 2009, NFI has been mentioned in over 1,600 news stories, and makes regular appearances in national media to discuss the importance of involved, responsible, and committed fatherhood. Learn more at http://www.fatherhood.org.
About Pampers®
Pampers is a trademark of Procter & Gamble (NYSE:PG) and the company's largest global brand and is the world's top-selling brand of baby diapers. Our business is inspired by babies and toddlers, created by Pampers. For more information on Pampers diapers and the Pampers Parenting Network, visit http://www.Pampers.com.
About Procter & Gamble
P&G serves approximately 4.4 billion people around the world with its brands. The Company has one of the strongest portfolios of trusted, quality, leadership brands, including Pampers®, Tide®, Ariel®, Always®, Whisper®, Pantene®, Mach3®, Bounty®, Dawn®, Fairy®, Gain®, Pringles®, Charmin®, Downy®, Lenor®, Iams®, Crest®, Oral-B®, Duracell®, Olay®, Head & Shoulders®, Wella®, Gillette®, Braun®, Fusion®, Ace®, Febreze®, Ambi Pur®, SK-II®, and Vicks®. The P&G community includes operations in about 80 countries worldwide. Please visit http://www.pg.com for the latest news and in-depth information about P&G and its brands.