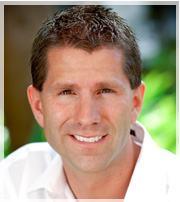 Overnight sleep or substantial rest is required while traveling to take a per diem deduction on a tax return
Colorado Springs, CO (PRWEB) January 02, 2013
Hotel owners and business travelers expect an increase in per diem reimbursement about this time every year, but not for 2013. In a recent U.S. GSA press release the estimated savings for the Federal government is around $20 million for fiscal year 2013.
Three organizations within the Federal government maintain per diem rates. The U.S. GSA office maintains domestic rates within the 48 contiguous states while the State Department and the Department of Defense together develop international per diem rates including Hawaii and Alaska. Domestic rates are stable throughout the fiscal year (October through September) while international rates can fluctuate considerably due to currency exchange rates and seasonality.
Being reimbursed for travel expenses through per diem allowances alleviates a lot of the IRS recordkeeping requirements. Taxpayers only need to demonstrate that there was a business purpose which took them away from home. Otherwise, each meal and travel expense would require specific details such as where, what and why. Overnight sleep or substantial rest is required while traveling to take a per diem deduction on a tax return.
This also indirectly maintains the tax rate for Department of Transportation (DOT) workers such as pilots, flight attendants, railroad engineers and truck drivers. These workers are allowed an IRS per diem deduction for each day away from home, but commonly the employer does not reimburse to the full per diem rate.
For example, United Airlines compensates each of their crewmembers $1.80 for each hour traveling, or about $43 per day. But the per diem allowance for San Francisco, Chicago and several other high-cost cities is $71. The difference of $28 is tax deductible. This is common for most pilots and flight attendants.
Besides DOT workers, other organizations and businesses are not excited about the frozen rates. When tackling the per diem rates for 2013, the U.S. GSA wanted a 30% decrease. But the American Hotel and Lodging Association and the U.S. Travel Association lobbied heavily to at the very least maintain 2012 per diem levels. Many government workers, military personnel and business travelers use Federal per diem rates when making lodging decisions and reservations.
Therefore if rates are frozen then hotels must be careful when considering raising lodging rates in 2013. If a hotel exceeds the Federal per diem rate, a traveler might look elsewhere. Hotel and travel lobbyists will continue to work with the U.S. GSA office to ensure economic per diem rates for the future.
For a free online per diem calculation for meals and incidentals visit the Watson CPA Group's website.
The Watson CPA Group is a progressive tax consultation and preparation firm embracing internet technology to provide worldwide tax service from offices in Colorado USA. A secure online Client Portal allows remote taxpayers to exchange financial information, tax documents and tax returns saving valuable time and resources.
Since 1997, they are a team of Colorado Springs CPAs preparing individual and corporate tax returns for a flat fee, and specializing in LLCs, small business and corporate taxes, pilot and flight attendant tax deductions, per diem deductions, rental property owners and expat tax clients.
For more information visit http://www.watsoncpagroup.com