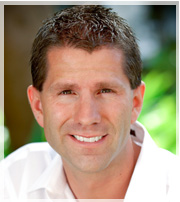 pastors used funds to purchase groceries for personal use, make payments on two vehicles, and pay for their mortgage
Colorado Springs, CO (PRWEB) November 08, 2012
In a Tax Court proceeding under Docket 5650-11 filed November 1, 2012, a husband and wife served as pastors and conducted religious worship services while residing in Texas. The two formed a nonprofit corporation in 1990, and received exemption status from the IRS a year later. In 2002 the petitioner attended a church conference where he met a speaker who convinced him to dissolve the nonprofit corporation.
In an unrelated proceeding the U.S. District Court for Arizona filed civil action CV05-3073-PCT-EHC enjoining this same speaker and his wife from creating corporations for religious orders because the District Court found that they had participated in an abusive tax program promising unwarranted tax benefits.
According to court documents from the Tax Court, the corporation named the City of Refuge, Inc. filed articles of dissolution with the Secretary of State for Texas in 2004. Subsequently on June 16 of the same year the IRS terminated the organization's exemption status and therefore contributions were no longer tax deductible. A new corporation named City of Refuge CF was later created.
In 2007 a Wells Fargo checking account was held in the same name as the dissolved organization and the petitioners each had signature authority. Deposits into the pastoral account included contributions by church members and Social Security payments. They mixed personal funds with business funds in the same account per court evidence.
Bank records subpenaed by the IRS and introduced at trial further show that the pastors used funds to purchase groceries for personal use, make payments on two vehicles, and pay for their mortgage and various other personal expenses. On the jointly filed 2007 individual tax return only a military pension and Social Security benefits were reported as income. They did not report any income from the City of Refuge CF. Interestingly, the taxpayers also claimed a deduction for personal contributions to this same organization, and then later used the same funds to pay for personal expenses.
The Tax Court's opinion states that the petitioners claimed a vow of poverty and therefore argued the gifts made to the pastoral account were nontaxable. The Court found that in similar circumstances they have denied this argument where the taxpayers were the owners of the bank accounts, exercised complete control over the funds and used those funds for personal expenditures.
The Court further opined that the husband and wife served as pastors, and therefore the payment of their personal expenses is considered compensation.
The Watson CPA Group kindly reminds taxpayers that charitable deductions must be made to exempt organizations, and that the donor cannot dictate or have control over how the donations are used. Also, the cornerstone of proper accounting and recordkeeping is to maintain separate accounts for business and personal funds. And according to the IRS, taxpayers connected to abusive tax programs will have a high rate of audits.
The Watson CPA Group is a progressive tax consultation and preparation firm embracing internet technology to provide worldwide tax service from offices in Colorado Springs, Colorado USA. A secure online Client Portal allows remote taxpayers to exchange financial information, tax documents and tax returns saving valuable time and resources.
Since 1997, The Watson CPA Group prepares individual and corporate tax returns for a flat fee, and specializes in LLCs, small business and corporate taxes, pilot and flight attendant tax deductions, rental property owners and expat tax clients.
For more information visit http://www.watsoncpagroup.com.