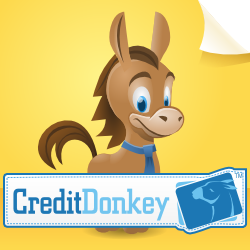 Keep vet expenses from becoming a pet peeve
Los Angeles, CA (PRWEB) March 29, 2012
In the aftermath of the financial meltdown of 2008, the media was filled with stories of pet owners forced to choose between paying their mortgages and caring for pets – sometimes abandoning sick animals they could not afford to treat. To avoid such personal and financial tragedies, owners should plan now for how they'll finance their pets' medical treatments, says Charles Tran, founder of the credit card comparison and education site CreditDonkey.com.
Infographic: http://www.creditdonkey.com/pet-care.html
"According to the American Animal Hospital Association, while 93 percent of pet owners say they'd risk their own lives for their pets, and 64 percent would expect their pet to come to their rescue, only 55 percent have an emergency preparedness plan that includes provisions for their pet," noted Tran.
"It's likely that even fewer people have budgeted for emergency veterinary care, despite the fact that vet costs climbed 69.6 percent from 2001 to 2011, with the nationwide total reaching $13.41 billion in 2011."
On the bright side, the main driver of the higher costs has been the increased availability of specialized tests, treatments and vets for the nation's 81.7 million cats, 72.1 million dogs, 11.2 million birds and 7.3 million horses – not to mention exotics such as ferrets, hamsters, turtles, snakes and lizards. Many of the animals were once euthanized for conditions that are routinely cured today.
For more information, view the just-published infographic, Keep Vet Expenses from Becoming a Pet Peeve at CreditDonkey.com.
Consumers can visit CreditDonkey.com to compare low interest credit cards. CreditDonkey.com publishes credit card reviews, deals and tips to help Americans make informed credit decisions.
Media Contact:
Charles Tran
charles(at)creditdonkey(dot)com