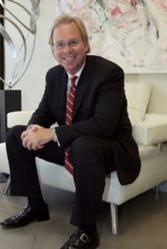 Consider that the cost of raising a child to age 18 in the US has been calculated to be $226,920. This does not even begin to address personal time, effort and sacrifice on the part of the mother, who in this case had not planned for such a radical change
(PRWEB) February 15, 2012
Pharmaceutical giant Pfizer recently announced the recall of one million packets of defective birth control pills because some packaging error rendered them useless as contraceptives. With pregnancies now widely predicted in the coming months due to this situation new term has emerged from sources such as Time.com: "wrongful pregnancy". These cases could amount to a medical malpractice lawsuit since this is one of the largest such recalls in history.
Brian Chase, defective products lawyer and partner at BISNAR CHASE, is preparing to defend women who may suddenly find themselves pregnant due to the labeling failure on the part of Pfizer.
"Certainly, it was very appropriate for Pfizer to come forward quickly, admit the error, and seek to correct it swiftly. I commend them on that part of the issue. However, as they quickly seek to recover the mis-labeled pills and hope the crisis is over, that becomes the real concern." Brian Chase observed.
"Consider that the cost of raising a child to age 18 in the US has been calculated to be $226,920. This does not even begin to address personal time, effort and sacrifice on the part of the mother, who in this case had not planned for such a radical change in life and lifestyle due to her confidence in Pfizer's product and reputation. Pfizer has not addressed this eventuality which could number well into the hundreds or thousands of women. Someone has to look to the wellbeing and interests of these women."
During this anxious time of waiting and wondering if the product labeling has caused wrongful pregnancies, Bisnar urges women to keep track of the paperwork associated with their birth control pills, go to the BISNAR CHASE website BestAttorney.com for further information and to contact his office at 800.561.4887 as he works with his team of Pfizer lawyers and studies the possibilities of legal action to protect those at risk.
It has been recommended that women must determine if they have the recalled birth control pills and then ensure they are not pregnant if signs or symptoms of pregnancy are showing. Women who have taken these recalled birth control pills should also contact their health care provider immediately and switch to a non-hormonal form of contraception. They also need to return the defective product to the pharmacy.
Brian Chase noted there is precedence in this area. Similar cases have allowed people to sue for things like unwanted pregnancies after botched vasectomies in men. In the past, there has even been a case in which a woman successfully sued a pharmacist for a pregnancy that resulted from errors in filling the woman's birth control prescriptions. A class action lawsuit against Pfizer could be in the making.
Additional source links:
http://atlanta.injuryboard.com/tag/recalled+birth+control/
http://www.myhealthnewsdaily.com/2187-pfizer-birth-control-pill-recall-lawsuit.html
###