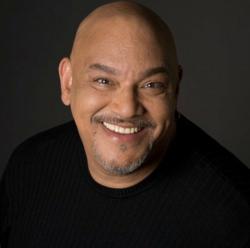 For artists to be able to have a personal internet Tv channel is a blessing! This is a brand new day! You will find me at my channel, getting to know YOU.
Los Angeles, CA (PRWEB) January 10, 2012
It is true. If you build it, they WILL come. Proving it is Pax Stereo Tv (http://www.paxstereo.tv), today's champion of indie internet television development, who has unveiled a new channel over the holidays for legendary R&B/Jazz artist Phil Perry. Featuring music, video, photos and articles highlighting the historic career of one R&B's best, the new Phil Perry Tv (http://www.philperry.tv) represents the newly emerging world of artists taking their game directly to the fans.
Designed personally by internet Tv guru Mario Hemsley, this site and channel is actively managed by artist Phil Perry and his "marriagement" wife Lillian Tynes Perry, who are doing regular daily postings and interacting with their growing international fan base. "We are enjoying the new platform so much, and it has become a central community gathering point for all Phil Perry fans who want to get together and enjoy great music. It is a 24 hour party!"
The fully interactive channel features full music download sales and giveaways, merchandise and upcoming performance information. A new Phil Perry App is also freely available for download, as full integration with sites like Reverbnation.com is easily accomplished using today's widget technology. Visitors are able to join and make their own profiles which allows access to watch as much video as they want. Fans who do sign up as members are then rewarded with free music downloads and access to special video content archives such as the "Phil Perry - Behind The Scenes Rehearsal Series" and the recent Special Holiday Celebration on the "Morning Coffee With Mario" show. A special holiday promotion by Phil Perry gave fans a free holiday download of seasonal favorites. While fans are energized, the effect on artists is also very noticeable. The enthusiasm fever has affected the artists who finally are able to "do it their way." Phil and Lillian also say plans are to include other family members in the day to day operation and management of their channel.
Pax Stereo CEO Mario Hemsley says he is doing this because he has long term goals for legacy artists. "I want to make sure that artists large and small are able to take full advantage of this technology because it truly is evening out the playing field. We have trial programs available, and are actively persuing joint ventures and co-branding opportunities with indie artists and labels all over the world."
MLK BIRTHDAY CELEBRATION - JANUARY 16th, 10AM PST
The Morning Coffee With Mario Show 2012 season begins Monday, January 16th, which is Martin Luther King, Jr. Day, a federal holiday marking the birthday of Rev. Dr. Martin Luther King, Jr. The January 16th celebration will be live streamed on Pax Stereo Online (http://www.paxstereo.com), Phil Perry Tv (http://www.philperry.tv) and the company flagship still in beta, Pax Stereo Tv (http://www.paxstereo.tv).
Pax Stereo creators are some of the original members at Youtube, over the years have uploaded over 6000 videos and have over 3 million cumulative views. Shows feature full length interviews and in studio performances by artists such as Robin Thicke, Charlie Wilson, the late Grammy Award winner Teena Marie, comedian Luenell, and legacy artists such as L.T. D., Howard Johnson, Harvey Mason, and more. Business services information available at the Pax Stereo Business Services site @ http://www.paxstereo.biz.
###