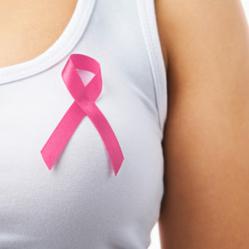 Until a cure is found
Houston, TX (PRWEB) September 28, 2012
During October, the Tiffani Chanel Luxury Hair boutiques will be running in-store Breast Cancer awareness sales for customers who shop while wearing Breast Cancer Awareness apparel. Pins, hats, shirts, jewelry or any other items bearing the pink breast cancer awareness logo will receive discounts for showing support.
October 1-6: 15% off purchases for people shopping alone, and 20% off for those who shop with friends.
October 8-13: 10% off purchases for people shopping alone, and 15% off for those who shop with friends.
October 15-20: 5% off purchases for customers shopping alone and 10% off for those who shop with friends.
*For higher discount, friends must also purchase and wear an item bearing the pink ribbon.
About the Company
Tiffani Chanel Luxury Hair is a privately owned company based in Houston, Texas. The company is committed to providing women of all types a resource for top quality hair extensions and wigs that every woman can afford.
Owner, Tiffani Chanel entered the retail hair industry in 2009 exclusively as a lace wig boutique. Due to high demand, the product offerings were expanded and Tiffani Chanel Luxury Hair was born.
"Over the last few years, we have integrated design, research, the voice of our customers, manufacturing and sales together to produce top quality products and provide excellent customer service. Our-user friendly website provides a safe and easy way for our customers to shop, and our Houston-based physical boutiques provide an opportunity for local customers to experience the excellent customer service for which we are known. It gives me personal satisfaction to be able to personally help someone suffering from the side effects of cancer treatment, and because of this, and the fact that many of our customers are breast cancer survivors, we make breast cancer awareness products available year round- not just in October. We will support breast cancer awareness until a cure is found." she said.