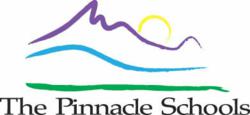 I have always been passionate and interested in rehabilitation and treatment
Huntsville, AL (PRWEB) November 11, 2012
Karen Lee, CEO of The Pinnacle Schools, announced that Kate Dubois has been recognized by her peers as Employee of the Quarter for her work as Senior Group Leader for the Elk River Treatment Program. Ms. Dubois was chosen for her diligence and dedication to the program, its residents and staff, Program Director Zachary Turner said.
"Kate is very serious about her responsibility of being a Senior Group Leader. She takes initiative, is not afraid to make suggestions on how to improve the process, and maintains a positive attitude on good days and not so good days," Ms. Lee said.
Her peers added: "Ms. Dubois deserves praise for her interaction on the campus. She always makes it a priority to fit in breaks for staff to work on notes. She is great with adhering to staff needs and organizing our days on shift. Thank you for all that you do for us."
"I have always been passionate and interested in rehabilitation and treatment," Ms. Dubois said. Born and raised in Elkmont, Alabama, she earned a Bachelor's degree in Criminology from West Virginia University. She then earned a Master's degree in Applied Social Research from West Virginia University. During her master's work, Ms. Dubois researched and studied prison programming in West Virginia. She returned to the Elkmont area in 2010 and joined the staff at the Elk River Treatment Program.
"I am fascinated by individuals who are at the lowest points in their lives and somehow find the strength and courage to make huge and healthy changes, Ms. Dubois said. "Elk River came into my life when I, myself, needed a change. I will forever been indebted to Ms. Lee and Elk River for saving my life and giving me a purpose. Every day I leave campus inspired by those around me. The kids amaze me every day with the changes they make and things they discover about themselves. Not only do the kids inspire me, but the staff I work with inspire me, as well. They are the most dedicated and passionate individuals I've ever had the pleasure of working alongside."
Look at this site for independent information on Pinnacle Schools Huntsville.
You can see us on twitter-Pinnacle School Huntsville. Contact Selina Mason at The Pinnacle Schools for additional information: (256) 518-9998 or smason(at)thepinnacleschools(dot)com. http://www.thepinnacleschools.com