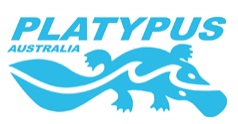 A wonderful brand with products that parents can trust — that is how reviewers from the website AussieProductReview.com.au described leading children's swimwear provider Platypus Australia.
Sydney, Australia (PRWEB) December 21, 2012
A wonderful brand with products that parents can trust — that is how reviewers from the website AussieProductReview.com.au described leading children's swimwear provider Platypus Australia in a recently released review of the brand's range of products. Platypus Australia Swimwear pieces are surf-inspired for boys and girls in three age groups: Babies (6-18 months), Kids (2-8 years), and Youth (10-14 years). All garments provide a guarantee that the brand is best known for: maximum sun protection with good fit, high quality fabric and affordable prices.
Excessive exposure to the sun can cause a number of health problems; this includes skin cancer, a potentially life-threatening disease. Two mothers who had firsthand experience of struggling to apply sunscreen to active children recognised the demand for bathing suits that would protect children from the harmful rays of the sun while allowing them to enjoy trips to the pool or beach in cool and comfortable swimwear. Thus, Platypus Australia was born in 1996.
"Platypus Australia's mission is to educate parents, children, and industry representatives of the importance of protecting children against the sun's damaging rays, trying to prevent skin cancer in later life," explains the company's representative. "UV protective swimwear and rash shirts with co-ordinated kids bathing suits will do just that and help avoid future complications."
AussieProductReview.com.au feels that maximum sun protection is the factor for choosing children's quality swimwear that should be considered with utmost importance by parents living in Australia. The site's reviewers for Platypus Australia are real mothers who understand how children's garments need to be comfortable and safe at the same time.
"Platypus Australia has done a marvelous job creating the perfect swimwear by using the right fabric and the design of their product mean the children get the most coverage," says one reviewer of the brand's boys' swimwear. She goes on to describe how the brand's nylon/Lycra cap's wide brim and flap effectively covered her son's face, ears, and the back of his neck, the rashie's collar gave added neck protection without the hat, and the board shorts had the same UPF 50+ and a funky hibiscus print that any child would adore.
"From my point of view as a mother, I will now forever more be purchasing Platypus Australia's swimwear. It washes and wears fantastically but, most of all, gave the sun protection promised which is very important for my fair-skinned little boy."
A second reviewer raved about how the Platypus Australia's girls' swimwear with short sleeve swim shirt, lycra boardie, and bucket hat were very fashionable, lightweight and comfortable for her 2-year-old girl and provided complete protection from the sun the whole time they were worn.
"I think Platypus Australia have created a wonderful brand—parents can really trust their product and be assured that every purchase will have the utmost in sun protection," the reviewer added.
The Australian Radiation Protection and Nuclear Safety Agency (ARPANSA) and the British Standard for Ultraviolet Radiation have a strict set of criteria for baby swimwear that Platypus Australia has successfully met. The brand's UV protective swimwear including rash shirts, sun shirts, swim shirts, board shorts, skirts, caps, and bucket hats all have a rating of UPF50+ which blocks out at least 97.5% of harmful ultraviolet radiation, guaranteeing MAXIMUM SUN PROTECTION. Plus, because the pieces are designed precisely to be mixed and matched, parents can easily find the most stylish yet comfortable swimwear for children who love to be active.
Since its beginnings in 1996, Platypus Australia has grown rapidly in the UK and is currently expanding in Europe, Asia and the US market. The internationally acclaimed company's export-ready garments continue to serve the high demand in UV protective beachwear today.
PLATYPUS AUSTRALIA SWIMWEAR allow kids to be SUN, SEA AND SAFE!
For more information on their product range, visit http://www.platypusaustralia.com/.