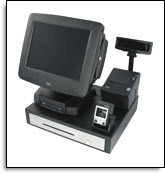 we are thrilled to be able to offer all of these amazing features
Sarasota, FL (PRWEB) May 11, 2012
Theses retail specific systems are well adapted to service the needs and wants for retail owners. One of the most impressive features about the new system is the ability to streamline the ordering process down into very specific details for each specific item. Other features that will allow small business owners the ability to offer gift receipts rent and consign merchandise along with a layaway option. Certain shops and stores will benefit greatly from the ability to offer gift and wedding registries that can make a huge difference when a couple decides to support local business for their special celebratory days.
Stores that wine, beer and liquor will benefit tremendously from the age verification process feature. This will prompt the cashier to enter in the customer's birthday and notify the employee when the customer is in fact old enough to purchase age limited products. This will greatly reduce the business endangering ability of an employee selling to a minor. Package store owners can also take ease in the system's ability to differentiate between a single item or multiple items that are packages together, which will further reduce inventory error costs.
Rapid and fast transactions are easy to handle with the convenience store system. Age verification features are also available on this pos machine. Advanced reporting to analysis transactions, inventory and employee productivity are included in this package as well as the two other systems.
WestShore Processing CEO Paul Dion states, " Our free POS machine systems have had a huge impact on the restaurant and hospitality industries, we are thrilled to be able to offer all of these amazing features, such as the age verification and employee productivity calculators for these three business areas."
For more information on POS machines and new offers that are available please visit: http://www.posmachine.net